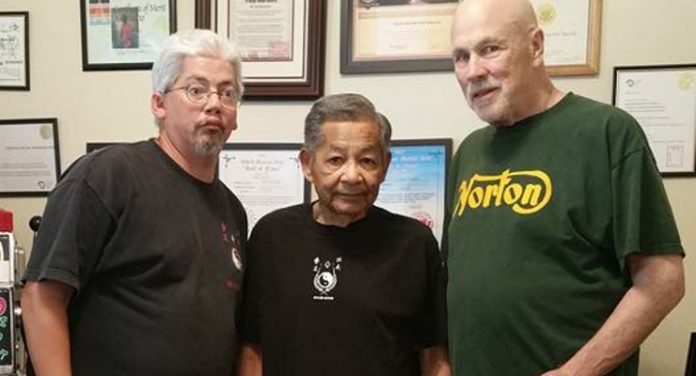 Professor Charlie Smith is a private teacher offering personalized instruction for children, adults, and families in the Gaylord Method of Kajukenbo.
Professor Smith has trained in the martial arts for 43 years, studying and developing practical and effective self-defense techniques. An individual who prizes the pursuit of knowledge above all else, Professor Smith continues to train in his efforts to bring martial arts to students who seek to strengthen their mind, body, and spirit.
His lineage includes Great Grand Master Charles H. Gaylord, Senior Grand Master Pete Morales, and Grand Master Brian Yoshii.
Sifu Charlie Smith has also studied Goju Kai Karate-Do at San Francisco State University with N. Gosei Yamaguchi, and Tae Kwon Do at Ohlone College and in San Andreas, California.
Professor Smith is a Lifetime Member of the Golden Dragon Ohana, Lifetime Member of the Kajukenbo Association of America, and is a 2014 U.S.A. Black Belt Hall of Fame Inductee.
Professor Charlie Smith is located in Mountain View, California and can be contacted at kmakau@comcast.net.


​