The definition of insanity is doing the same thing over and over again and expecting different results!

The Elite Business Summit Atlantic City will take place at this years Action Martial Arts Mega Weekend. Alan Goldberg has put together a list of amazing speakers to help martial art entrepreneurs run the most professional, successful and exciting martial arts schools imaginable.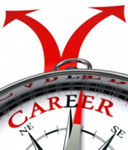 These speakers will share their knowledge in an effort to help school owners and staff achieve the ultimate in success for 2015 and beyond. This years Elite Business Summit Atlantic City is part of the Action Magazine Hall of Fame, Expo on January 27th, 28th and 29th, 2017 will include some of the most amazing minds in the martial art industry including Melody Shuman, Ace Ramirez, Apolo Ladra, Buddy Hudson, Stephen Oliver, Toby Milroy, Duane Brummit, Dave Kovar and Allie Alberigo, and they will share their insight on how to take your martial arts school to the next level. If you are serious about running a successful martial arts school, you do not want to miss this Business Forum! The cost is only $199 and includes the two day Summit, a 3 day pass to the Expo/Tradeshow and a ticket to the Friday night Wine and Cheese Party. (More Info)
At Martial Arts Enterprises we work hard so you don't have to. The Martial Arts Schools & Businesses Directory or FindADojo.com is promoted by USAdojo.com and all our other martial arts websites. We no longer needs Apps as our software is totally mobile responsive! The Martial Arts Schools and Businesses Directory offers our martial arts audience, composed of instructors, students and martial arts enthusiasts, a host of resources, including a directory of martial arts schools, businesses, organizations and events and articles and press releases on relevant martial arts topics! The Martial Arts School Directory also offers a classified ad directory where martial artists can sell products, offer martial arts related careers for employment seekers and more. You can also add a "Groupon" style Coupon for potential clients when you have a Black Belt Listing! Your Martial Arts Schools and Businesses Directory Listing can also be shared on Facebook, Google+ and more.
If you have questions, please call us at 775-721-9110 or contact by mail at P.O. Box 1536, Carson City, NV 89702. We're here to help! (Martial Arts Schools Directory)