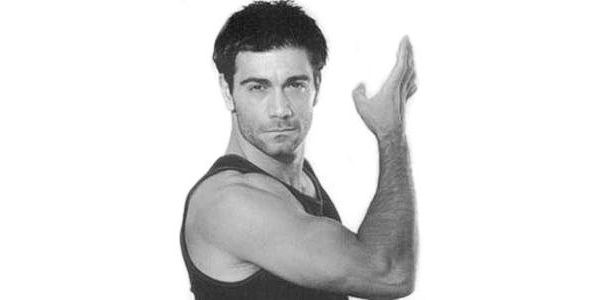 When an eager and enthusiastic four year old Chris Casamassa told his Dad that he wanted to start learning the martial arts there would be no turning back until he got his black belt because his Dad said so and when your Dad is Lou Casamassa, founder of the hugely successful chain of Red Dragon Karate Schools, you just don't say no. It looks like Father Knows Best because today Chris Casamassa is well on his way to becoming one of the most sought after actors in Hollywood, and his martial arts training has helped get him there.
"It took me six years to get my black belt and the lessons it taught me about importance of discipline, dedication and perseverance have stayed with me forever, recalls Chris, who has applied these principles to his acting career. The star of "Mortal Kombat" ("Scorpion") and "W.M.A.C. Masters" ("Red Dragon") holds no hard feelings against his Dad for his tough love approach, quite to the contrary as Chris Casamassa quickly identifies his father as his number one influence. Chris also mentions the legendary Bruce Lee and Pat Johnson, and instructor Steve Fischer as his other biggest influences.
"Mr. J [Pat Johnson] gave me my first big break in the acting business with a role in 'Shootfighter', after I was recommended to him by Joe Corley," said Chris Casamassa. "He also gave me the best advice I ever received in show business when he told me, Chris, my son, they can take a great actor and make him look like a great martial artist, but they cannot take a great martial artist and make him look like a great actor, take some acting lessons."
For more information about Chris Casamassa and Red Dragon Karate Glendora visit their listing on the Martial Arts Schools and Businesses Directory by clicking on the image on the left.