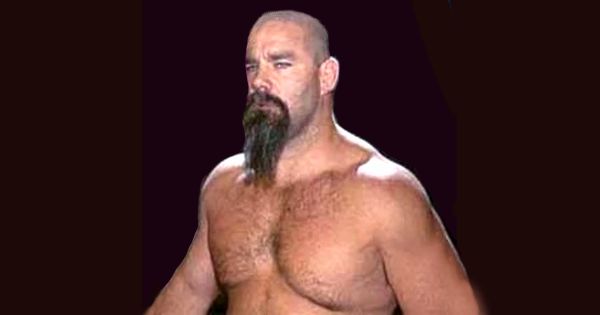 David Lee Abbott, nicked named Tank was born on April 26, 1965 in Huntington Beach, California. He is an American mixed martial artist. He has described his fighting style, which he developed brawling in the bars and streets of Huntington Beach, California, as "Pit Fighting". Abbott was the first fighter to regularly wear what would be known as traditional MMA gloves in the UFC. He is also the author of his biography which is called Bar Brawler. In addition to being a mixed martial artist, Abbott wrestled professionally between 1999 and 2001 under the ring name Tank Abbott.
Tank Abbott currently hosts his own podcast series called "The Proving Ground with Tank Abbott." Abbott is perhaps best known for being an icon in the early stages of mixed martial arts and the UFC, but has also competed in the PRIDE Fighting Championships, Strikeforce, EliteXC, and Cage Rage. He has described his fighting style, which he developed brawling in the bars and streets of Huntington Beach, California, as "Pit Fighting". Abbott was the first fighter to regularly wear what would be known as traditional MMA gloves in the UFC. He is also the author of his biography which is called Bar Brawler.
Ultimate Fighting Championship (1995–2003)
David Lee Abbott made his debut in 1995 at UFC 6 as scheduled. In his opening fight, he knocked out the Hawaiian fighter John Matua, who weighed 400 lb, in just 18 seconds. He further solidified his background by mocking Matua's convulsions after the knock out. Later that night, after defeating Paul Varelans with similar ease, he fought Russian fighter Oleg Taktarov for over 17 minutes before succumbing to a rear naked choke. Both men collapsed in exhaustion after the fight, and Taktarov had to be carried out of the cage.
In his first 4 UFC tournament appearances, Abbott advanced at least 1 round in all of them. Around the same time the UFC began switching away from the tournament format, his fortunes declined, as he won only 2 of 5 bouts in '97–'98 before retiring from MMA.
Mixed Martial Arts Career (2003-2013)
David Lee Abbott waged an unsuccessful UFC comeback in the mid-2000s, losing fights to Frank Mir, Kimo Leopoldo and Wesley "Cabbage" Correira. He later defeated Cabbage by KO in a rematch in what is in fact the only time Cabbage has ever been knocked out. Abbott would lose several more matches in regional shows.
In February 2008, he had a first-round knockout loss to Kimbo Slice at Elite XC's Street Certified event.
David Lee Abbott's next fight against former PRIDE veteran Mike Bourke on February 13, 2009 at The Selland Arena in Fresno, California—was a part of the Valentine's Eve Massacre Event. Abbott controversially knocked out Bourke with a punch that inadvertently landed in the back of Bourke's head, securing a victory for the first time in nearly four years.
In 2011 Abbott participated in an unsanctioned "backyard brawl" with Scott Ferrozzo. The two men previously fought at UFC 11.
At King of the Cage: Fighting Legends, on Saturday, April 13, 2013, David Lee Abbott was defeated by longtime veteran Ruben "Warpath" Villareal by way of a 2nd round TKO. After the loss, his first sanctioned fight since 2009, Tank said that he was not sure if he would fight again but he had trained seriously for the first time in years, felt great, and had a lot of fun stepping back in the cage. He thanked Warpath and the two men shook hands. As he was leaving the cage Tank said that he was "starting to feel a little old".
David Lee Abbott was expected to face fellow MMA veteran Dan Severn for the upstart UR Fight promotion on March 20, 2016. The contest was cancelled the day prior to the event as Abbott could not pass the required medical tests per the Arizona Fight Commission.
Professional Wrestling Career (1999-2001)
David Lee Abbott worked as a professional wrestler with World Championship Wrestling (WCW); initially he was brought in as an opponent for Goldberg, on the understanding he was a "legitimate" fighter – who could render any opponent unconscious with a single punch, which became his wrestling finisher, 'The Phantom Right' – and could boost Goldberg's reputation. This feud never developed, and Abbott remained mostly a comedic wrestler, frequently being featured in segments with the boy band parody stable, Three Count. The most success he had in his wrestling career was when he teamed with Rick Steiner to feud with Scott Steiner. He also nicknamed the head of WCW security, Doug Dillinger, "Mr. Smiley," and would make quacking noises at him. Many wrestling fans consider his career irreparably damaged[citation needed] after he jobbed to actor (and then WCW Champion) David Arquette, losing by pinfall, as well as jobbing cleanly to Diamond Dallas Page, losing to finisher the Diamond Cutter, as well as submitting to the finishers of Big Poppa Pump's Steiner Recliner and Sid Eudy's Crossface. Recently, he signed on to be with the WWE Classic Superstar Action Figure, which was released in July of 2007.
Finishing and Signature Moves
Phantom Fist (Right handed knockout punch)
DDT
Neck crank

Personal Life
David Lee Abbott's bad boy image and tough biker look have led many people to believe that Abbott is nothing more than a common hoodlum with a natural ability to throw punches. In reality, he never practiced any style called "Pit Fighting" and had been boxing for up to 13 years before his UFC debut and had been wrestling since high school and during his years at college. He had been coached in boxing under Jesse Reid and Tyrone Bennett and his wrestling career began at the age of 9 and by the age of 18 he became a Junior college All-American. He is also an educated man, holding a degree in history. [2] Tank Abbott was a corner man for Vanilla Ice during Ice's match on the television show Celebrity Boxing against Todd Bridges.

Acting Career
David Lee Abbott was the UFC fighter who appeared on the TV show Friends, fighting (and beating) Jon Favreau's character, the billionaire Pete Becker, who was dating Monica at the time. In Pete's own words he suffered "a torn rotator cuff, a hairline fracture in my right forearm, and a severely bruised Adam's Apple." Tank has also appeared on an episode of Kenan and Kel, where he swore to get revenge on Kenan for sending him to prison. His character's name was John "The Jackhammer" Rogan.
Source:Wikipedia