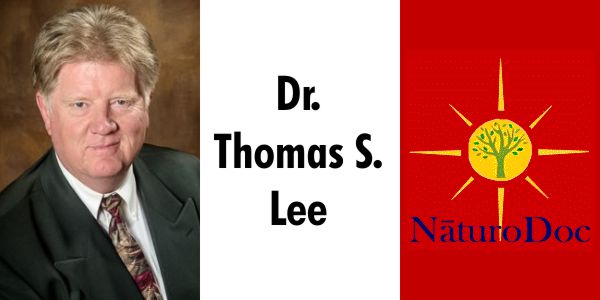 Dr. Thomas Lee is an experienced and innovative naturopathic physician. After fortuitous connections with remarkable physicians and healers, he found that naturopathic medicine combined the best of the old and new in medical knowledge. The compelling history of ancient natural medicines and the tools of understanding through modern scientific methods and technologies are joined in naturopathic medicine. The elder physicians he met inspired his passion for the possibilities of transformational medicine.
Dr. Thomas Lee received a Doctorate in Naturopathic Medicine (NMD/ND) in 1986 from Bastyr University in Seattle, Washington. Licensed in Washington, Manitoba, and Arizona, he has been certified since 1996 as a specialist in Family Medicine by the American Board of Naturopathic Medical Specialties. In 2006 he was certified as an Advanced Practitioner of Homeopathy (APH) by the Nevada State Board of Homeopathic Medical Examiners. While Nevada does not yet license Naturopathic Doctors, the state's Homeopathic Medical Board has achieved a scope of practice as wide as that of naturopathic physicians in other states.
Dr. Thomas Lee has been a featured medical commentator in Arizona television and radio programming, and received the Physician of the Year Award from the Arizona Naturopathic Medical Association in 1994. He was president of the Arizona Naturopathic Medical Association in 1995 and 1996, and served on its board of directors from 1989 to 2000. His award-winning website, NaturoDoc.com, has provided natural health products and information since 1999.
Dr. Thomas Lee's practice has grown over the years into his present specialty of treating serious degenerative diseases with an eclectic fusion of effective natural medicines and therapies. He functions as either the primary physician or a consulting team member in these cases. Experiences with multinational teams treating challenging patients has shown him that modern health care requires better collaboration and respect for the medical systems and providers of other nations. Today's most serious medical challenges are transnational, and their effective treatment requires intelligent political and economic solutions as much as the scientific and therapeutic advances we have enjoyed thus far.
Dr. Thomas Lee has traveled extensively throughout the world, and these experiences have inspired his personal practice of medicine. He is convinced that doctors of the future will function within an interconnected world community of caregivers and varied belief systems. What we know to be holistic and naturopathic medicines encompass principles of healing and care that bridge many cultural and economic boundaries. The most effective methods and materials will be drawn from the best physicians in a diverse human community.