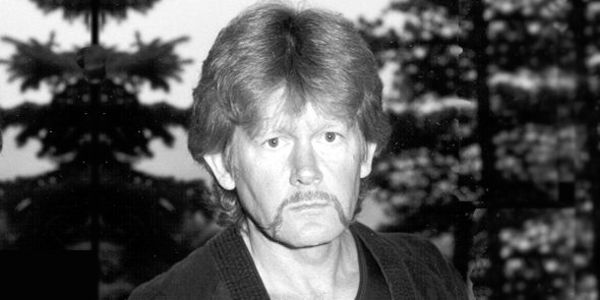 Here is a sport karate story you may have heard about in rumors or as the guys gathered after a tournament or maybe from the source. The pioneer of media power and the blood and guts era has to be the man Bruce Lee called "the most dangerous man alive," Living Legend Jim Harrison. Jim was and is the most sincere martial artist this Sensei has met. He was the fourth to be roasted at The Living Legends and still today active in his schools. Jim Harrison created the first karate championship live TV broadcast with top fighters in what is now called Sport Karate.
They were there for Mr. Harrison, television exposure and the prize money of $1.00, that's right I said $1.00.
I don't know, I think it's a Black Belt thing.
The event had no time limit but would be determine by who scored the first two points and it was contact, did I say CONTACT! The event I am talking about was the first Professional Karate Championships held at a small television station in Kansas City in 1967.
This was a heavy contact, no pads, competition. This was real fighting from the Champions of the time!
The Champions that showed up for this Historic moment in 1967 were legends Bob Wall, Lou Angel, Skipper Mullins, Joe Lewis, J.P Burleson, David Moon, Fred Wren, Robert Trias, Allen Steen, Jim Harrison. Chuck Norris was invited, but had a injury from a past tournament. Both Burleson and Moon had their ribs broken during the competition. Moon, with broken ribs, still finished the final fight with Joe Lewis.
Blood was drawn and in the end, a then shy Joe Lewis, won the dollar.
That was 1967 and those Champions saw the future and they made a point, they fought with skill for this new exciting Sport Karate!