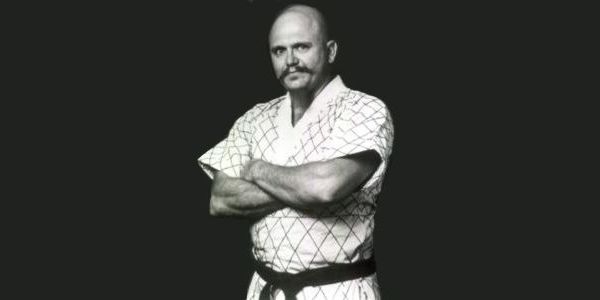 Fred Degerberg is a mainstay in the world of martial arts. He is president of Degerberg Academy of Martial Arts & Fitness, Inc. and owns and operates one of the largest (13,000 square feet), most versatile, best-equipped Martial Arts schools in the world, rated #1 in the U.S. for five years.
He has been an advisor to corporate, movie, TV, photo, police, and security groups. He is an author, Pocket ABCs of Self Defense and Self Defense and Safety Tips.
The son of a wrestler and the grandson of a boxer, Fred Degerberg grew up learning to combine fighting techniques. He has over 50 years experience (as instructor and trainer) in the following martial arts:
Karate
Boxing
Kali
Escrima
Arnis
Ninjitsu
Tae Kwon Do
Kung Fu
Aikido
Tai Chi
French Savate
Jeet Kune Do
Penjak Silat
Wrestling
Full Contact Karate
Judo
Bando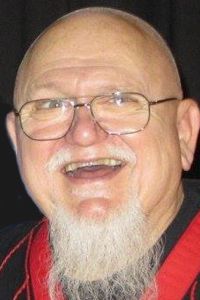 He is also a weapons expert in the following: swords, knives, nunchaku, shuriekens, sticks, baton, ax, whips, chains, and balisongs.
Fred Degerberg Rankings, Titles, and Awards
2006 Degerberg Academy of Martial Arts is awarded "Best Overall School of the Year" at the First Annual Black Belt Magazine Industry Awards
2005 Shaolin Kung Fu World Martial Arts Federation Karate 10th Degree Grandmaster
2005 Illinois Shaolin Karate and Kung Fu Association 10th Degree Grandmaster
2005 Gangi's Kung Fu Systems Black Belt, Grandmaster 10th Dan
2002 December 14, Inducted into the Executive Board of Bushi-Ban International
2000 Midwest "Sankofa" Humanitarian Award, presented by Master Preston Baker, 8th Dan
1998 Martial Artist of the Year – Martial Arts Karate Association, presented by Grandmaster Jimmy Jones
1997+98 Chuck Norris Award – Kick Drugs Out of America
1997 Resolution by the City Council – Chicago Mayor Richard M. Daley
1996 Jun Head Delegate W.E.K.A.F. World Championships IV in Los Angeles, California, USA
1996 Apr Promoted and Hosted National Stickfighting Championships for W.E.K.A.F.
1996 Apr Black Belt Level I #25 under Gene LaBelle World GRAPPLING Federation
1996 W.E.K.A.F. Judges Referee Clinic
1995 Nov Inducted into the INTERNATIONAL MARTIAL ARTS HALL OF FAME
1995 Oct United States Karate Team Assistant Coach – Greece/Mediterranean Championship
1995 Aug 5th Degree Black Belt DOCE PARES under G. Canette and Dong Cuestra
1995 May US JUDO Association Certified Rank Examiner
1995 6th Level Black Belt – American BANDO Association by Dr. U Maung Gyi
1994 Our Motivator Award – Chicago Stunt Team
8th Degree Black Belt American KENPO Karate, promoted by John McSweeney, 10th Degree
1994 8th Degree Black Belt BUSHIDO Karate Society, promoted by Robert Beal, 10th Degree
1994 Martial Art Ambassador by U.S.M.A.A. in Bermuda
1992 Martial Arts Legends Award – Chinese Kuosho Federation of America
1992 Marksman Rank – by John McSweeney
1990 Martial Artist of the Decade – US Martial Arts Association
1990 National Recognition Award – US Martial Arts Association
1990 Small Circle JUJITSU Certificate of Achievement – Professor Wally Jay
1989 6th Degree Black Belt BUSHIDO Fighting Society under Robert Beal
1989 Coach for World Championship Team U.S.A., 1st Place on August 13th, World Escrima Kali Arnis Federation – Cebu City, Philippines.
1989 Aug Charter Member of W.E.K.A.F. (World Escrima, Kali, Arnis Federation)
1988 Honorary President, North America World WING CHUN Association, offered by Grandmaster William Cheung
Nov 1988 Advanced Instructor Degree SERRADA ESCRIMA – Pangalawang Guro-Dalawang Grado 2nd Degree under the late Grandmaster Angel Cabales
1987 Silver/Gold Glove Rank, Federation of Boxe Francaise SAVATE, Paris, France. Presented by founder Great Grandmaster Count Pierre Baruzy. This is the first and highest such promotion ever given outside of France.
1987 Monitor teaching degree, Federation of Boxe Francaise SAVATE
1987 President of American Boxe Francaise SAVATE Federation
1987 Lakun Guro in PEKITI TIRSIA ARNIS Organization by Tuhon Leo Gaje, Jr., United States Kali Association International
1985 4th Degree Black Belt JUDO – US Judo Association
1984 THAI BOXING State Director for Chai Sirisute
1983 1st Dan Black Belt Korean JUDO Federation
1983 THAI BOXING instructor, 1st Level under Chai Sirisute, USA Thai Boxing Association
1983 US Savate Team Assistant Coach, Paris, France
1983 President, Professional PENCAK SILAT Association, offered by Eddie Jafri
1983 President, Professional ARNIS Association, offered by Leo Gaje
1982 Apprentice Instructor JUN FAN GUNG FU/KALI under Dan Inosanto and Richard Bustillo
1982 Who's Who in Karate
1982 KALI and JEET KUNE DO State Director for Dan Inosanto
1982 Nov Basic Instructor PENCAK SILAT under Pendekar Eddie Jafri
1982 May Instructor Certificate PEKITI TIRSIA ARNIS under Leo Gaje, Jr.
1982 Green Rank JEET KUNE DO under Larry Hartsell
1980 Board of Directors & Instructor, Aspen Academy of Martial Arts, Aspen, Colorado
1978 Trained in Wing Chun Do under James DeMile
1977 Security Officers Basic Training, American Security Training Institute
1975 Red Belt TAE KWON DO under Illinois Tae Kwon Do Association
1974 American KARATE Association Black Belt Diploma
1974 Bushido Karate Black Belt 1st Degree under Robert Beal
1964-65 Illinois State Weightlifting Champion
1963 Brown Belt in Judo
1962 Member, National JUDO and KARATE Association of America
1962 Student in good standing of Biyaku/Do/Karate/Kai
1961 Member, Midwest Judo Club
To contact Fred Degerberg and the Degerberg Academy Of Martial Arts visit their listing on the Martial Arts Schools Directory by clicking on the image on the left.