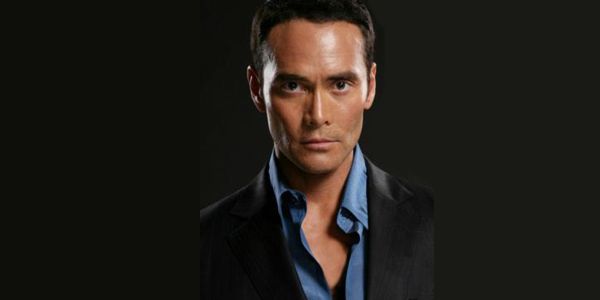 Mark Dacascos is an actor, musician, action star, gymnast, and world renowned champion martial artist who has taken on challenges all of his life. As Mark likes to say, "You have two ways to look at life. You can see difficulty in opportunity or see opportunity in difficulty."
Mark Dacasco is the consummate student. His love for acting coupled with his desire to play colorful and challenging characters has fueled his years of study under prestigious acting coaches Howard Fine, Larry Moss, Groundlings founder Gary Austin, and The Guild Hall's Patsy Rodenburg. Mark has also spent a lifetime training with some of the best martial arts teachers in the world. His parents are renowned instructors in the art of Wun Hop Quen Do and began teaching Mark at the tender age of 4. He has since trained in many different styles including capoeira, wu-shu, muay thai, and Northern Shaolin kung fu. Mark believes he will be a "student " in the arts for the rest of his life.
While Mark Dacascos can easily make a career out of starring in martial arts productions, he constantly pursues difficult roles in offbeat cinema as well. Among his many films, Mark Dacascos starred in the haunting French film Brotherhood of the Wolf (2001), which was the second largest French box office release in domestic history. He played the lead role in the live action version of the wildly popular Japanese anime Crying Freeman (1995). Both of these films were directed by French filmmaker Christophe Gans.
Mark Dacasco also starred in Cradle 2 the Grave  (2003) where he fought one of his idols, Jet Li, Code Name:The Cleaner, opposite Cedric The Entertainer and Lucy Liu. Dacascos played one of the leads in the period piece Nomad: The Warrior (2005) (produced by legendary Milos Foreman and directed by Oscar winning filmmaker Sergei Bodrov). He also starred in the multi-awarded cult favorite action/buddy picture Drive (1997), plus he played the lead in Only the Strong (1993), a morality tale delivered with incredible action (released by 20th Century Fox), which to this day remains one of the biggest rentals around the world for the studio.
Mark Dacasco performed as the popular Official Chairman, serving up gracefully fluid martial arts moves while introducing the chefs and "secret ingredient" in over 140 episodes of the hit Food Network show IRON CHEF AMERICA (2005- ). Mark completed filming the documentary SAMURAI for The History Channel. Mark takes viewers with him on a journey through Japan on his quest to learn about the life of samurai and writer of The Book of Five Rings, Miyamoto Musashi.
The darkly exotic, multi-lingual, multi-skilled Dacascos who stared on Dancing with the Stars (2005 – ) is a mix of Japanese, Filipino, Spanish, Irish, and Chinese heritages. He was born in Hawaii and attended school in Germany. Mark Dacasco is married and the proud father of 3 children.