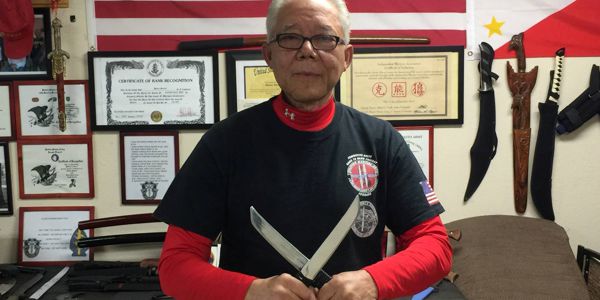 Master Instructor Harry Greene entered the U.S. Army in March 1962 and did 14 weeks of basic training at Fort Ord, California. After graduation in mid-June 1962, he went on to Fort Benning, Georgia for Parachute, Jump School for four weeks, graduating in mid-July 1962. Next he spent a year at Fort Bragg in North Carolina for Special Forces training and received his Special Forces Qualification Course Certificate in late 1963. He was then sent to Jungle School in Panama at the School of the America's. During his six months in Jungle School he trained days and in the evenings he spent and extra 2 hours 7 days a week learning Combative Knife from one of his instructors, who also taught him how to take out a combative in 2.5 seconds.
Master Harry Greene received his Jungle School Certificate in 1964 and then was assigned to 10th Special Forces Group in Southern Bavaira, Germany where he began training other members of his team. After a short time there, he volunteered to go to Vietnam and spent two consecutive tours, from November 1966 to November 1968, in the jungles of Vietnam. In his first year he was assigned to 502, Long Rang Recon, 101st Airborne, through 5th Special Forces. In his second year he was stationed with the 503rd Rock, South Korean Special Forces thanks to the 173rd Airborne Brigade.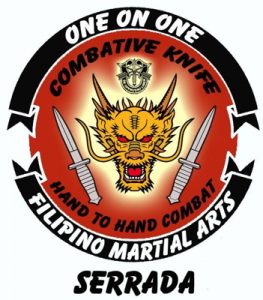 After Vietnam, he came back to Fort Bragg for a short time and went back to 10th group, and then to 3rd Group once again and then spent a few months with the 173rd Airborne Brigade as a Combative Knife instructor.
Master Greene continued his Combative Knife training throughout his military service and passed on his Combative knife training to others in his units.
After more than 20 years of service to his country and before he was released from Military service in 1983, Master Harry Greene received Bronze Stars and a Purple heart. He was awarded his Master's Certification in Combative Knife after 21 years of service to his country.
Beginning in 1985, Master Greene spent 20 years in San Francisco working in drug enforcement until his retirement in 2005.
In 2013 Greene was asked by the Commanding Officer of Advanced Infantry Training Battalion and by his Senior Sensei, Nicholas Moreno, who was already teaching there, to go to Camp Pendleton Marine Base in California to help teach Combative Knife to Martial Arts Corps.
Master Greene teaches Combative Knife in a 2.5 second system and it has been put into the Marine Corps McMap system of Combative Knife. Master Greene and Senior Sensei Moreno continue to teacher on base today. Now in his mid 70's, Master Instructor Greene continues to teach students his One on One Filipino Martial Arts in Sacramento, California, where he lives with his beautiful wife of 36 years, Mary Greene.
Master Harry Greene was recently honored with his induction into the 2016 All-Pro Tae Kwon Do Hall of Fame,  a honored that is well deserved.
To contact Harry Greene and ONE on ONE Filipino Martial Arts visit their listing on the Martial Arts Schools & Businesses Directory or FindADoo.com.