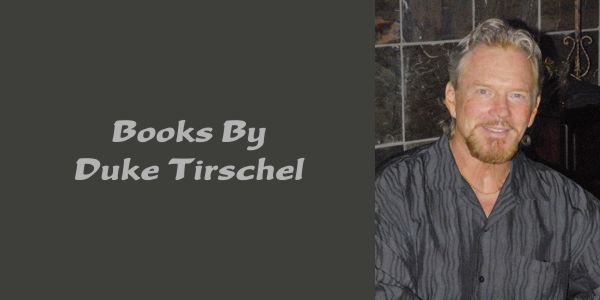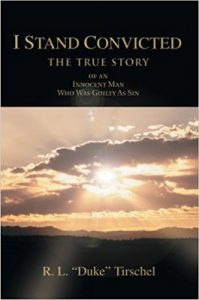 In the true-life story, I Stand Convicted: THE TRUE STORY of an Innocent Man Who Was Guilty As Sin, Duke Tirschel is paid to kill a drug dealer friend. When his friend's dead body is found, Duke goes into hiding and is forced to get serious about finding the truth about his faith.
After months on the run, Duke is arrested and is faced with life in prison. Duke tries to con God with his "jailhouse religion" to keep from spending the rest of his life in prison.
The pretense fails to set Duke free, and he resigns himself to a life behind bars.
Asked why he wrote "I Stand Convicted".
Duke said: "I want to turn back from this place I've reached in life and yell, Watch out, it's a trap. We took the wrong turn. Go back. Before it's too late to . . . go back."
But we know better than that, don't we? It's always too late to go back. We'll never make right what we've done wrong; nothing can be undone. But the beauty of it all, (and here's the trick) nothing needs to be undone. You don't have to go back to start over. Your starting line is right where you are … right here, right now.
It's never too late to begin again and it's always too soon to quit.
Duke Tirschel began his martial art training fifty years ago, under Bubbles Klice at the Gateway Boxing Club in Kansas City Missouri, and then studied Judo in the Marine Corps, produced two other books with his karate instructor of 35 years, Chuck Norris.
Duke has been a member of Charles Stanley's Hope Prison Ministry in Atlanta Georgia, Associate Pastor of the All-Saints Church of God in Morrow Georgia, and oversees the Christian Karate Academy of Georgia. He attended the Gateway School of Ministry, Chuck Colson's Prison Ministry, and is working on his Masters degree at the Jacksonville Theological Seminary.