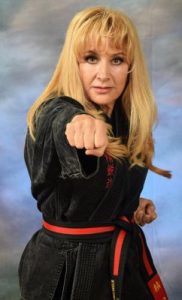 Isa Tenchio was born in the little town of Paysandu, Uruguay on January 7th, 1957. Her family was raised in a modest home with a very strict father. He would constantly tell her that her duty as a daughter was to make sure she excelled in her studies at school. So she did! From elementary school through high school she obtained the highest GPA possible every year. At high school graduation teachers voted Isa the "Best Student of the Institute" for the year 1979 and she received the Gold Medal, highest recognition given by the school.
She went on to college and got her Bachelor degree in Pharmaceutical Chemistry, also with the highest honors.
She was a very busy teenager, after regular school hours, she would go for private instruction in Arts, English as a second language, Clothing Design and Confection, German as a second language, Judo, and more.
After 8 years of training she obtained a Cambridge University and an Oxford University Certificate of Proficiency in English as a second language. Today she is a CA Certified Spanish Interpreter.
In 1983, at age 25, Isa Tenchio moved to United States and opened her Real Estate Office – Rio Mesa Realty and Home Loans. After 30 years she is still the proud owner of the business that services Fresno/Madera and Tulare Counties.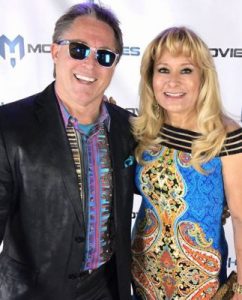 At age 45 she meet a gentleman that "swept her off her feet"! His name was "Dave" and she later learned he was none other than Shodai Soke Master Dave Johnson. It was truly "love at first sight". She started training with Shodai immediately and she fell in love with Shodai Dave Johnson's Seieido System.
Just a few months after meeting her "prince charming," Isa was diagnosed with invasive breast cancer, a fast growing kind of cancer.
After 2 surgeries, months of chemotherapy, and the unconditional support of her beloved "Dave," she beat cancer. She truly believes that God placed this beautiful human being (Shodai Johnson) and the study of martial arts as her strength, to help her beat the illness. She doesn't believe she could have done it without Dave's support and the psychological edge martial arts gives you when you are fighting for your life.
In 2004, her "Dave", or " Mi vida" as she calls him, asked her one day to wear a nice dress because they were meeting an important client of his. To her surprise, and without the the faintest idea, Dave Johnson took her to the Fresno City Court house and told the lady at the front desk: " We have an appointment to get married". So they did.
Since then Isa Tenchio has not stopped training, teaching and getting recognition internationally. Through hard work, dedication and hard training she achieved the grade of Seieido's Elite Master Instructor in 2013.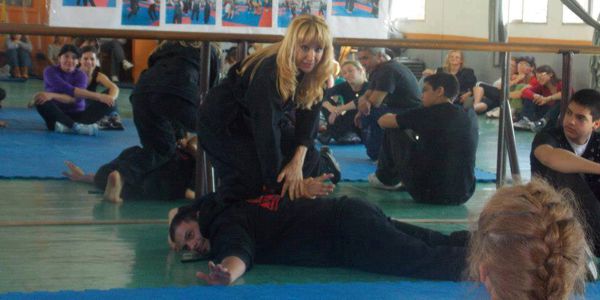 Isa was instrumental in the spreading Seieido throughout South America and she travels yearly with her Master and husband presenting Seieido Seminars around the world.
Isa also provides Women Self Defense seminars free of charge in South America – mainly to groups at risk in the poor areas of the country.
Isa Tenchio was named "woman of the year" by the USA IIMAA in 2010.
Isa was inducted into the Seieido Hall of Fame in 2013, into the Argentina Hall of Fame in 2015 and she has also been inducted in the Uruguay Hall of Fame. "The Uruguay Hall of Fame" has Government support and funding and – to date- she is its only female Martial Arts Master inductee.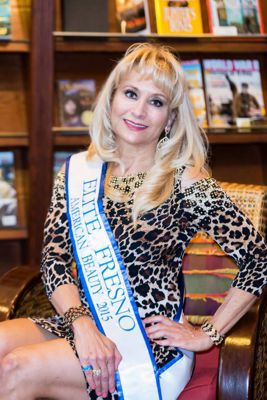 Isa has also participated in various "over 50's Beauty Pageants. In 2014 at age 57 she was crowned Ms Senior Fresno and participated in the State Senior Pageant winning the title of "First Runner Up".
In 2017 at age 60, she participated in the Sacramento Senior Pageant and won "First Place" as a contestant and "First Place" in the talent presentation, which obviously was a Seieido Demonstration.
At the Senior State Pageant she was one of the three finalists and also won the "Congeniality" award. She was also awarded for her outstanding talent presentation – Seieido Techniques!
She is a believer that Martial Arts has changed her life, it's made her a stronger, better person.
Meeting and marrying "Master Johnson" (Shodai Soke Master Dave Johnson) helped introduce her to a great new world. She still has much she wants to learn and in spite of what life has thrown her way, she would not take life any other way!
She thanks God first and then the love of her husband for being there for her no matter what her needs are. Isa Tenchio feels truly Blessed!