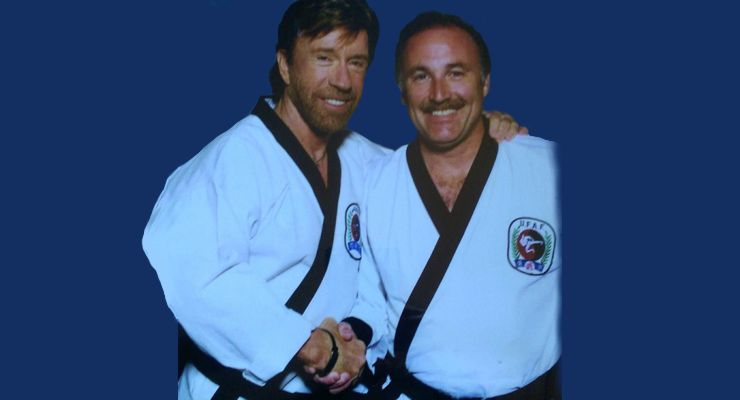 Master Jeff Scott is a 6th degree Black Belt and a 46-year-old veteran of the martial arts, both training and teaching. His interest in martial arts spawned with his seeing Bruce Lee in the Green Hornet series in the 1960's. His first studio was a Kajukenbo school in San Jose, from 1972-1975. He then moved to Southern California where he trained in Tang Soo Do.
Within five years, he had a fateful meeting with legendary star Master Chuck Norris, and formed a lifelong bond that still exists today. He and Master Norris achieved worldwide notoriety with their mind control series, published in 1984, and 1990. He also appeared on Black Belt Magazine's cover in July 1978.
Jeff Scott is a Personal Assistant for many celebrity's and he uses his martial arts, security and medical training to work in personal security. He continues to reside in San Jose, California.