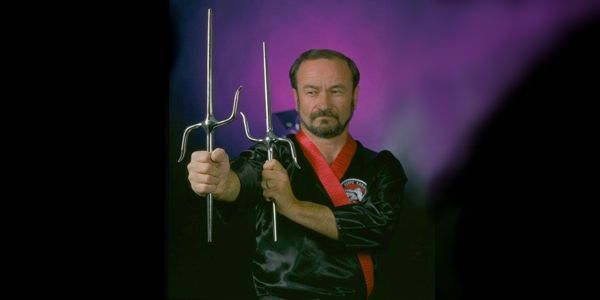 Grandmaster, 10th dan, John Olivier was born in Toulon in the Southern region France. After relocating to the United States he began his martial arts training in New York City. He has studied a variety of different the martial arts for 49 years, When he first started he did not speak English and was constantly being beat up by gangs. A karate instructor, seeing me being beat up convinced me to begin training in 1956. This instructor was the renowned Supreme Grand Master Masutatsu Oyama. He started to learn the Kyokushinkai which means (the school of the ultimate truth). Oyama was born in July 27, 1923 and died April 26, 1994 of lung cancer.
When I was a kid I did see him kill a bull with a single blow, as I know of, he killed 4 bulls and 36 bulls he chop off there horns with a shuto (knife-hand) strike. He started his school in 1956 and by 1957 had 700 members. There was a tremendous drop out because in those days we were doing full contact without pads and students could not handle it.
After training with Masutatsu Oyama, John continued to study with Eiji Yasuda in Shorinji Kempo and also with Edward Kabuta, a 9th degree Black Belt. He recalls Kabuta Sensei telling about the time he worked in a slaughterhouse butchering pigs, adding that he used to kill them with his hands by jamming his fingers in the pigs chest and stopping the heart.
Kabuta Sensei also told John that he worked as a undercover agent for the United States Government. After studying with him for nearly 15 years I moved on and studied with Solomon Kaheiwalu in the art of Elua Lima.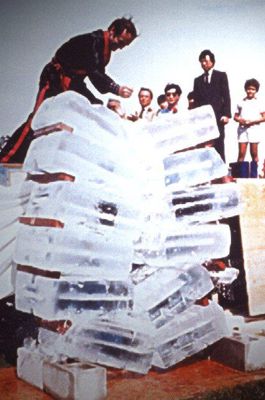 Grandmaster John Olivier has also trained Shorinji-ryu Jujutsu under Ken Penland, 10th degree Black Belt and was promoted to 9th dan on Feb. 12, 2000 by the Honbu Association.
On August 1, 1999 he was promoted to 10th degree (Red Belt) and bestowed with title of Taisho in Shorinji Kempo. He was featured in the Secrets of the Masters magazine in the March 1996 issue for his incredible breaking abilities and use of internal chi. He has demonstrated the isolation break many times were someone selects which brick will break in the stack. Grandmaster John Olivier has further expanded his martial skills by studying many ancient weapons and has become a master swordsman with the katana (samurai sword). He has been guest on television shows, radio and featured in newspapers and news media. Grandmaster John Olivier did a world ice break to of 2,100 lbs of ice over 10 feet high.
John is married to Lucy Olivier who is also a practitioner of Shorinji Kempo. In 1998, Lucy found her calling as a Practitioner and Teacher in Usui Reiki and Karuna Reiki natural healing systems.