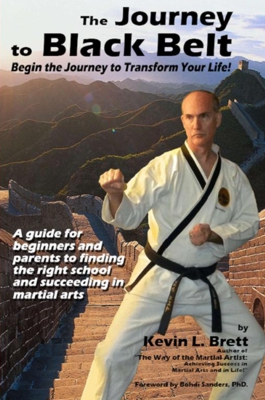 Kevin Brett has thirty years of martial arts training and teaching experience. He and wife Lana Kaye Brett were two of the five co-founders of the United Karate Institute of Self-Defense, Incorporated in Alexandria, Virginia. He has taught martial arts and street self-defense to local law enforcement, military and federal officers focusing on realistic and practical application of martial arts techniques. He lives in Stafford, VA with his wife, and has three children and a Collie, Captain Jack Sparrow!
Kevin Brett is the President/CEO of Kevin Brett Studios, Inc., holds a B.S. in Computer and Information Science. He was recognized by Isaac Slater (8th degree black belt) as a Certified Martial Arts Instructor for his development of a comprehensive instructor training curriculum for United Karate and for development of curriculum, instructional manuals and 14 belt-rank videos from white belt through second degree black belt for United Karate.
Kevin Brett is the author of numerous books including The Journey to Black Belt: Begin the Journey to Transform Your Life! and The Way of the Martial Artist.