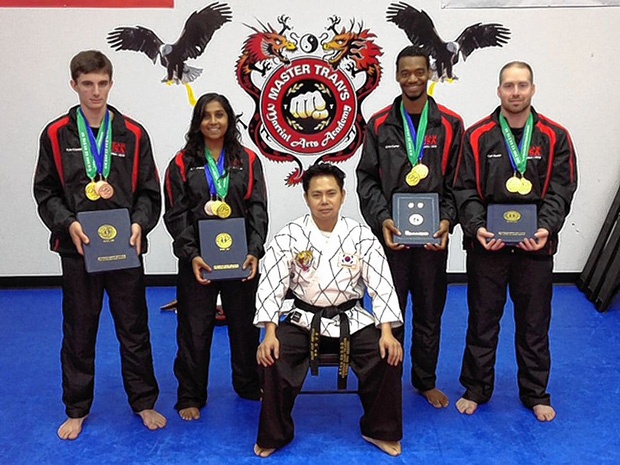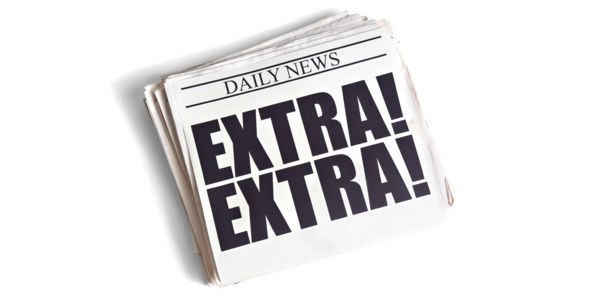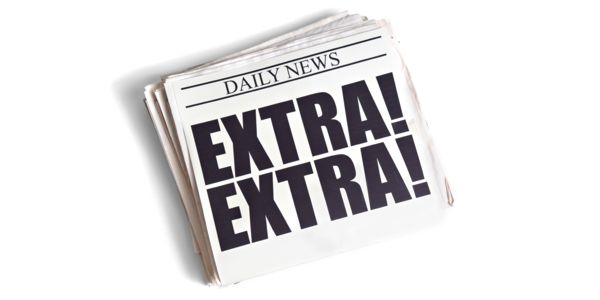 Gahanna Lincoln High School junior Kyle Kitzmiller spent July 15-29 representing Team USA in South Korea at two martial arts international tournaments, winning two gold and two bronze medals.
Kitzmiller visited South Korea with master instructor Tan Tran, owner of Master Tran's Martial Arts Academy, and three other martial artists from Master Tran's: Karl Austin, of Columbus; and Aditi Bhanja and Chris Carter, of New Albany.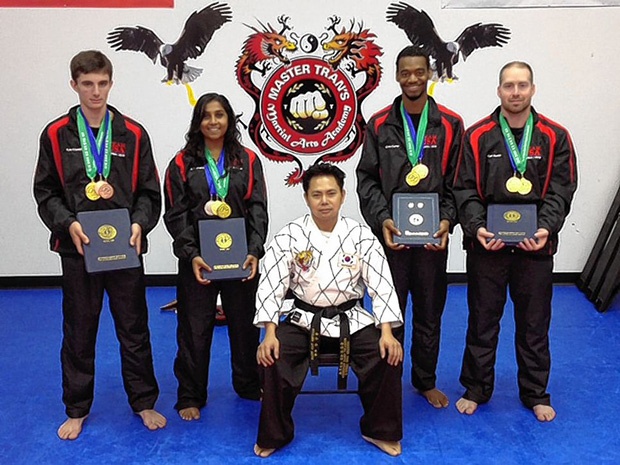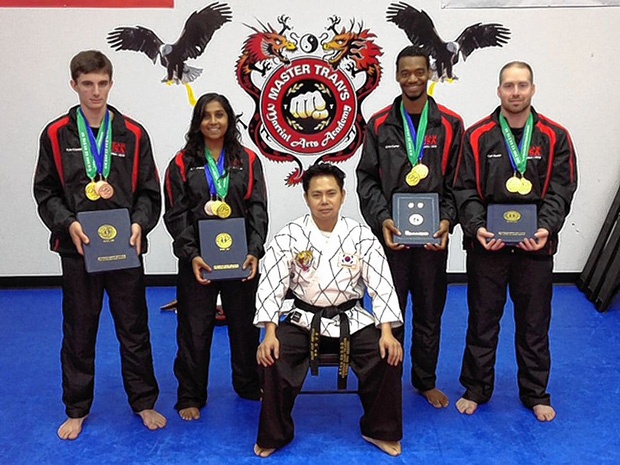 Martial artists (from left) Kyle Kitzmiller, Aditi Bhanja, Master Tan Tran, Chris Carter and Karl Austin won 12 medals at the Triennial International Hapkido Championship and Korea Open Hapkido Championship in South Korea.
The group represented central Ohio and Team USA at two tournaments and won a total of 12 medals in sparring, high fall, group demonstration and precision kicking.
They competed against martial artists from as many as 34 countries, including Australia, Brazil, Colombia, Germany and South Korea.
The first contest was the ninth Triennial International Hapkido Championship, held by the International Hapkido Federation, in Yongin, South Korea. The other was the first Korea Open Hapkido Championship in Seongnam, South Korea.
The latter was held by the Moomookwan Hapkido Association, which is one of three famous organizations in the art of hapkido. The team placed fourth and fifth, respectively, at each competition out of approximately 30 international teams.
"It was awesome," Kitzmiller said. "The whole experience was great. All the arts I've done in martial arts were of Korean origin, except karate."
The 16-year-old has been involved in martial arts since he was about 5 years old.
"It started because I wanted to be a Power Ranger," he said.
His father, Greg, saw a business near their home that was offering a martial arts class for free.
"And from there, it continued," Kitzmiller said.
He was close to earning a black belt in karate when the studio where he trained went out of business.
"Then I took tae kwon do and got a black belt in tae kwon do," he said. "The place seemed too commercial, so I moved to where I'm at now at Master Tran's Martial Arts Academy."
At Master Tran's, Kitzmiller has been training in the art of hapkido.
"It's like any other martial arts and originated out of Korea," he said. "It's mostly focused on stand-up fighting and incorporates some ground. This is all-around, a little bit of everything."
Kitzmiller hadn't participated in a martial arts tournament until two years ago in Michigan.
"I wasn't expecting much but did well," he said. "I got two bronze and a silver. Some directors saw how well I and others (from Tran's) performed, so they personally invited us to Korea this year."
Tran said Kitzmiller has made a big leap in his martial arts skills in the past three years.
"He has the heart of a giant," Tran said. "Once he was out competing with representatives from other countries, I was on his corner. He listened well and performed how I asked him to do. He did an exceptional job. I was so proud.
"He has grown so much as a young man and martial artist. He has improved so much on his focus and skills," Tran said. "He was on top of his game. I'm so proud of him through this trip and competition."
Tran said his team also gained a lot of confidence between the first and second tournament.
"Once they received their medals from the first competition, it boost their confidence," he said. "The entire team performed so well. They did their best to make our country look good on an international level."
Kitzmiller earned a bronze medal in the adult division for hall fall and gold in sparring for his age division in the first tourney. He earned the gold in high fall and bronze in sparring in the second contest.
Kitzmiller also set a tourney record of 5 feet, 11 inches in the high fall at the Korea Open Hapkido Championship.
"High fall is like the high jump in track, except you have to throw over the bar and roll out on the other side correctly," he said.
Kitzmiller said he especially enjoyed visiting the countryside on his trip.
"It was beautiful with the mountains," he said. "The hardest part was adjusting to the food. I mastered the art of chop sticks."
His parents are Greg and Laurie Kitzmiller.