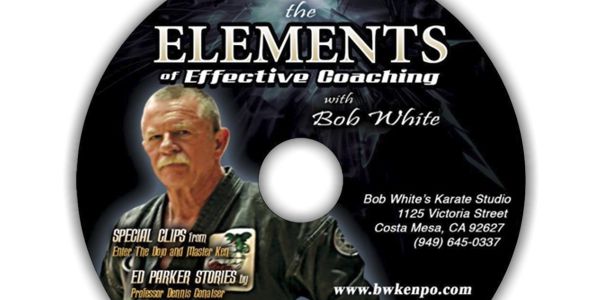 Learn from the best American Kenpo practitioners from DVDs by martial artist Master Bob White and from Tom Bleecker's book about Kenpo honorees.
The Elements of Effective Coaching with Bob White instructional DVD
The Elements of Effective Coaching with Bob White instructional DVD was created by Master Bob White, a 9th Degree Black Belt who has been a full time instructor since 1968.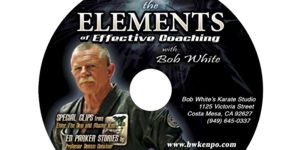 The DVD was created for instructors, future instructors, and school owners. On the DVD, Master White shares with you the methods that enabled him to work full time as a karate instructor and school owner for over 40 years. This DVD will cover topics such as motivational and coaching techniques, and the skills necessary to develop long lasting relationships with your students. The DVD includes an introduction by Jim Haley from Jim Haley Unlimited, and special clips from Enter the Dojo and Master Ken, along with Ed Parker Stories by Professor Dennis Conatser. Master Bob White comes highly recommend. Here are a few of the prominent people who know and support Mr. White and his endeavors:
Bob White is an amazingly effective and positive teacher and mentor. Daniel G. Amen MD
Bob White is one of the world's most respected martial art's educators with intuitive ability to communicate with students. Eddie Downey, President of European Kenpo Karate Association
Bob White not only taught me the art of Kenpo Karate, he instilled a confidence that carried throughout my entire career and beyond. Mike Schad, Former NFL Player, #1 Draft Pick 1968
The coaching principles presented by Bob White in this DVD can be used to raise the performance level of coaches in all areas of life including business, sports and personal development.
~ Jim Haley, Unlimited Personal Performance Coach More info about this DVD

The Purpose Driven Journey to Success DVD By Bob White
The Purpose Driven Journey to Success DVD is a training tool that provides a great resource which can be used by people of all levels to improve their skills. Bob and Barbara White, and some of the worlds' finest martial artists, demonstrate and explain what has helped them rise to a higher level of competency. This DVD is an investment that has been endorsed by many of the world's top instructors. More info about this DVD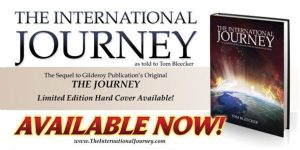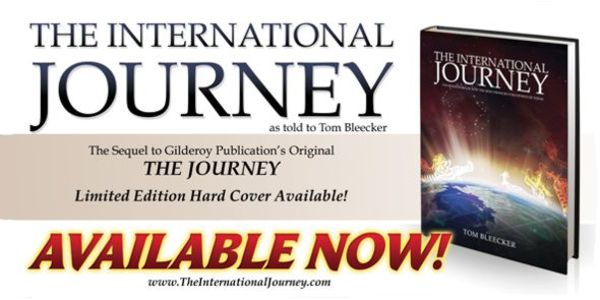 The International Journey By Tom Bleecker
The International Journey, by Tom Bleecker, is a must have book for every Kenpo stylist and martial arts enthusiast. If you love history and biographies you will love this book. It continues the Kenpo story with biographies of 28 of today's top Kenpo stylists and is the next edition of the original Kenpo Journey book.
"Read the stories in the two Journey books. Learn how the Honorees achieved their status and rank in Kenpo. Find the names of people you have only heard about, but may never meet. In this way, you will become truly part of the 'bigger picture.' Examine the trials and tribulations that they had to confront. I will wager that the stories of these Honorees are much like your story."
~ Sigung Stephen LaBounty More info about this book