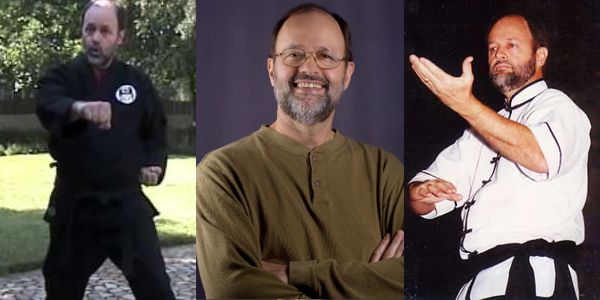 Mark McGee is a 6th Degree Black Belt in Yon Ch'uan Martial Arts and 15 Animal Kung Fu, a Senior Instructor in Hwa Yu T'ai Chi Ch'uan. He has has Black Belts in Okinawan and Korean martial arts. He is a member of the Yon Ch'uan Martial Arts Federation, Hwa Yu T'ai Chi Health & Well-being Society, Karate For Christ International, the Christian Hapkido Federation, Pyramid Karate Association, United States Judo Association, Hakutsuru Kenpo Karate Association, and Himitsu Kenpo Karate-Jitsu.  Mr. Mark McGee is also a founding and certified member of the Fitness Ministers Association.
Sensei Mark McGee's Yon Ch'uan and T'ai Chi instructor is Grand Master Robert Xavier, 9th Dan in Yon Ch'uan and Lineage Holder of Hwa Yu T'ai Chi Ch'uan. Master Xavier's teacher was Grand Master John Chung Li who brought Hwa Yu T'ai Chi from China to the United States in 1968.
Grace Martial Arts had its beginning in 1971. Mark McGee became a Christian and began teaching martial arts from a Christian perspective. He became involved with Judo and Karate for Christ in 1972.  Mr. Mark McGee started Grace Martial Arts and GraceLife Ministries in 1990 and began the online version for both in 1995. He worked with Robert Xavier to start Grace Martial Arts Fellowship in 1997 and with Ron Shively and Joseph Lumpkin to re-start Karate For Christ International in 1998. Mr. McGee continues to work with and support KFCI.
For more information about Mark McGee and Grace Martial Arts visit there website at https://gracemartialarts.com. For more information about Grace Martial Arts visit their website and the Grace Martial Arts listing on the Martial Arts Schools and Businesses Directory by clicking on the image on the left.