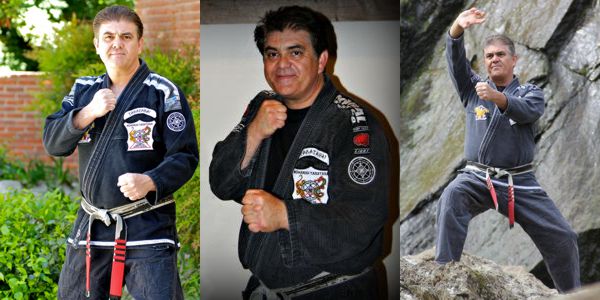 Mr. Mohamad Tabatabai began his martial arts training in 1978 at Senior Grand Master Ed Parker's West Los Angeles American Kenpo School. He was personally promoted to the rank of Master, 5th Degree Black Belt, by American Kenpo's creator, Sr. Grand Master Ed Parker. He currently holds the rank of 9th Degree Black Belt (Grand Master/Senior Master of the Art) in American Kenpo. In April of 1990, Mr. Tabatabai open his own dojo in Woodland Hills, California and when the dojo opened, Ed Parker, Senior made Tabatabai a liftime member of the I.K.K.A.
Mr. Mohamad Tabatabai was champion in the Self Defense division of the International Karate Championships at the Long Beach Arena in 1984, 1985, 1987, 1988 and he was also the Extension Form Grand championship in 1987. Mr. He was a member of Ed Parker's International Demo team where he, along with Frank Trejo, demonstrated techniques.
Mr. Mohamad Tabatabai is the founder and president of the American Kenpo Karate Federation and his organization has active members all over the world.
Mr. Mohamad Tabatabai has produced 40 instructional color videos, which cover all basic fundamentals, weapon forms, kata, and techniques from white belt to 5th degree black belt.
He has been a member of the Screen Actors Guild (SAG) since 1992. His enjoys playing the drums, horseback riding, playing soccer and traveling.
Mr. Mohamad Tabatabai also trained at the Torrance Gracie Academy directly under Senior Masters Ryron and Rener Gracie, son of Grand Master Rorion Gracie. Mr. Mohamad Tabatabai is a Gracie Combatives Certified Instructor.