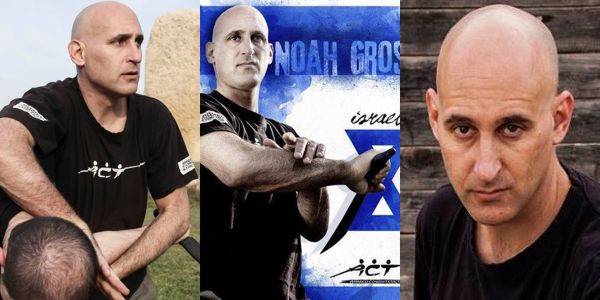 Noah Gross is the Chief instructor and Co-founder of A.C.T. (Armed Combat and Tactics). He has been involved with martial arts for more than 30 years. He began studying Judo when he was 6 years old and had studied off and on until in 1989, after completing his mandatory service in the IDF, he recommitted himself to practicing martial arts and has been doing so since. Noah Gross has had the pleasure of studying with many great teachers among them, Doron Navon, Mark Davis, and Moty Nativ, and holds the rank of 6th dan in Bujinkan Ninjutsu, which he taught for approximately ten years.
Noah Gross had always had an interest in weapons, the practical applications of Ninjutsu and martial arts History in general.
Over the years Noah did some cross training in Tae Kwon Do and Arnis. Around 1999, Noah became interested in the Western martial arts of the middle ages, the Renaissance and the Victorian era. He also joined ARMA and was a member for several years. All this led to a major turning point. In 2004 his research into Kapap and western martial arts brought him to the conclusion that he needed to rethink his training and make his weapons training more practical, which also influenced his empty hand training. 2004 was also the year he met Alexander Zhelezniak and got involved in the founding of A.C.T – Armed Combat and Tactics. Training in A.C.T. included full contact sparring with weapons and this forced Noah to broaden his concepts of training for combat with weapons. This led Noah to become a student of Alexander Zhelezniak and over the years, an integral part of the formation of the school and system.
Over the last decade Noah Gross has delved into combat systems focused on the use of weapons such as Western renaissance martial arts, Arnis and historical Kapap stick fighting. He is also a martial arts historian specializing in the history of hand to hand combat in Pre-state Israel and published a book on the subject, Kapap From the Field to the Battlefield, in 2010.