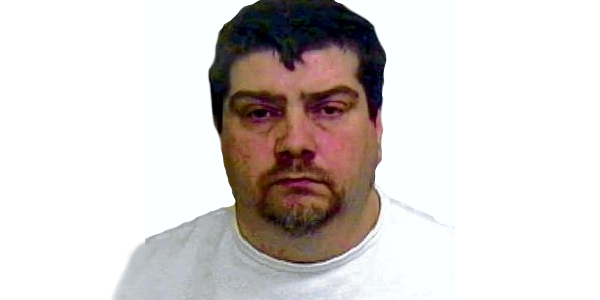 Paul Griffin started training in late 1969, in Judo. He wasn't a great fan of any outdoor games in the winter and the indoor alternative at Eastwood High School was Judo. His first Judo teacher at the UK Secondary School, was Sensei Brian Ferrant. Sensei Ferrant also had a full time martial arts centre in Leigh On Sea. After several months of training Paul found it was something he really enjoyed and he joined Sensei Ferrant full time dojo. It wasn't long before Paul Griffin became interested in other martial arts taught at this centre and he actively went out to train at many clubs. Caedmon Hall was the name of Sensei Ferrant's Dojo and the social element and girlfriends kept me going there on a regular basis for over 7 years.
In 1974 Paul Griffin achieved Black Belt status with Fudoshin Mr. Bob Lawrence at Lawrence's Lindisfarn Dojo, Westcliff. It was an exciting time with the new kung fu movies and the Bruce Lee revelation and this really kept Paul motivated. He found everything from the TV Kung Fu series to Enter the Dragon absolutely captivating, from the martial arts moves to the philosophy. He wanted to train and train and endeavored to do just that in many styles and systems.
Paul Griffin's biggest problem was when instructors found he was training elsewhere, he was usually reprimanded, to the point where on some occasions he was accused of being a traitor. He realized that martial arts was a political minefield and kept his training at different clubs and schools very quiet.
Over a few years Paul Griffin trained in Judo, JKD, Karate, Kung Fu, Jujitsu, Kempo, Taekwondo, Aikido and Freestyle Martial Arts. He had the good fortune to be taught by some great instructors and martial arts champions including Brian Ferrant, Sidney Scott, Ed Parker, Robert Lawrence, Silvio Simac, Alan Davies, Richard De Bordes, James McNeil, Pele Reid, Wayne Turner, Ron Meader and Dave Carnell.
Paul Griffin has never been a great fan of grade's and realize the belts or sashes are a reference to a systems syllabus or list of techniques and personal skill levels. He was awarded his 7th Dan for contributions to martial arts and, at 47 year's young, he has never skipped a grade. In addition to his various martial arts grades, Paul has been awarded a Professional Trainers Certificate from The Chartered Institute of Environmental Health, he is a qualified hypnotherapist, and he taught within the MOD Perimeter on Foulness Island. Paul's most important awards go back over many years and are a thank-you from clubs and martial artists who he helped. Paul always feel a sense of achievement when someone appreciates what he has done and shows it, making it all worthwhile.
Paul Griffin wouldn't say he has a favorite style or system, although most instructors tell him their system is best. His personal view is martial artists develop themselves and choose or create a system that fits their attributes exactly, so all instructors are correct in that their chosen system is best for them.  He does his best not to be a stylist and have a practical approach to martial arts and its realistic applications in both competition and self-defense. Paul does not like the limitations of syllabus, he prefers the unlimited techniques and tried and tested strategies, so he can develop a person to be as effective as they can be in the shortest time frame.
The martial arts market is a huge market and the values and strength in unity are often quoted. Paul wants to be a martial artist who helps the market develop so it attracts more investment through sponsorship and helping communities develop. Networking is the answer and the creation of the World Wide Web makes the world shrink every day. Communities need fitness, confidence, self-discipline and better health. Martial arts facilitates that. Modern day martial arts and old philosophies show martial artists are more guardians of peace and harmony and only ever resort to anything physical if there is no other option. The great thing is all martial arts have a theme of discipline and pursuit of peace as their fundamental philosophies. For children, martial arts are exciting and create confidence, adults can enhance their health and fitness as they learn self-defense.
The development of martial arts in the UK and the World as a singular market is important to attract support. Many other activities develop because of the market size and accessibility. When they have events, the top guys in that activity are clearly seen and with competitions they can benefit from winning a major prize. The investment helps raise the profile of the activity professionally and drives up standards providing additional funds and support that help local communities develop safely and provides a constant flow of new students that keep schools alive and kicking.
In addition to his instructors, Paul Griffin has had the honor of working with some of the great martial artists from around the world. He would like to convey his thanks to these martial artists and organizations for their help and advice: Adam James and Bob Wall from World Black Belt, Alan Goldberg and Pete Ticali from Action Martial Arts Magazine, Silvio Simac, Jimmy Kirk, Steve Timperley, Scott Smith, Simon Brooker, Trevor Middleton, Andy Manwaring, Paul Kean, Matt McLachlan, George Jaffray, Steven Pinfold & Dale Lockens.
British National Martial Arts Association Boss Pocketed £180k in Premiums
A MARTIAL arts instructor has been jailed for three years after conning people out of more than £180,000 in a insurance scam.
Paul Griffin of Princes Avenue, Corringham, a 7th level Dan black belt, ran the British National Martial Arts Association from his home.
But Griffin, who has trained several martial arts champions and been involved in television shows about the sport, was the brains behind a four-year long con.
He began organising insurance for members of the Derby-based Amateur Martial Association in 2001.
The insurance is required by law for people taking part in the sport in case they or anyone they fight is seriously injured.
But between 2001 and 2004, instead of arranging full insurance cover for the association's 60,000 or more members, he didn't bother and pocketed the cash.
Griffin pocketed £182,386 in fees and his scam meant thousands of people taking part in the sport would not have been insured if they caused or suffered serious injury.
Derby Crown Court heard the association became suspicious of Griffin after members made several queries about their insurance policies.
The AMA also made several unsuccessful attempted to contact him.
They called in police and Griffin's con was uncovered.
After a complex four-year investigation Griffin finally pleaded guilty to theft and was jailed for three years.
Investigating officer Sgt Matt Carson of Derbyshire police welcomed the sentence.
He said: "This was a long and laborious case to prove, so it is satisfying the people involved now have at least some sort of sense of justice. One of the biggest challenges was going through all the data we received and recovered.
"This included all the information and details of members of the AMA that had been sent through to Griffin to be underwritten.
"This was a mammoth task as all the records were held on hard copy and had to be inputted one by one. An analysis then had to be done to see who was and wasn't covered.
"The most worrying thing about the case was that of the 63,369 members put through by the AMA to Griffin, 60,281 were not insured or insured correctly, which meant they had no cover at all."
Judge Robert Brown said Griffin's actions had put thousands of martial arts students and instructors at serious risk of injury for which they would not be covered.