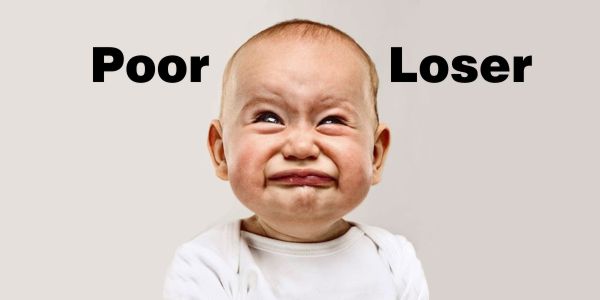 July 7, 2011. In what martial arts organizers describe as one of the most vicious acts of poor sportsmanship ever witnessed, a 16-year-old Florida black belt bowed to his teenage opponent, shook his hand and then returned and kicked his victor so hard in the face that he sent him to the hospital for immediate surgery.
San Jose police booked the Miami Lakes boy, who is not being named because of his age, on a felony charge of assault with a deadly weapon in an incident that reportedly came after the suspect lost a closely fought taekwondo match in San Jose over the weekend.
Even though no weapon was used, police said the charge can be brought when an assault could produce serious injury or death.
Because he was neither a gang member nor considered an immediate threat, the boy was cited and released to his parents. He told investigators that he was upset with the judge's rulings that lead to his loss, police said.
Meanwhile the 16-year-old injured boy is recovering at the family's home outside of New York City, according to his father, a doctor who is also a black belt. He said he had no idea why his son was attacked.
"It goes against everything that is taught," he said.
National taekwondo organizers said they are considering serious sanctions, including banning the suspect from the sport for life.
"We are black belts," said Mark Kaufmann, USA Taekwondo's director of events. "We are supposed to hold ourselves to a higher standard of courtesy and self-control. Obviously, someone did not teach this kid these concepts."
The attack was originally reported to the Mercury News by police as a fight between two contestants before their match.
But the newspaper later learned that the attack — confirmed by police — was reportedly unprovoked.
It came on Saturday afternoon after the suspect and the Long Island, N.Y., teen had fought in a featherweight quarterfinal match at the San Jose Convention Center. The winner had a chance to go on and fight in the World Class division and maybe, one day, get a chance to fight for the national team.
At the end of the match, the New Yorker was declared the winner when the Floridian lost points through deductions for fouls.
About 20 minutes later, witnesses said, the Floridian came back into the arena.
He approached the New York boy, who was sitting in a chair, had no protective headgear on and was scouting his next opponent.
Letting out a martial arts scream, the Floridian with a second-degree black belt whirled around, delivering a roundhouse kick to the face of the oblivious New Yorker, according to witnesses. Martial arts experts say this is one of the most powerful and dangerous kicks. His bare heel struck the boy just below the nose, knocking out some of his teeth, witnesses said. Doctors later told the victim's parents and coach that the foot missed by inches driving the victim's nose bone back into his skull and killing him.
J.W. Suh, the coach of the injured athlete, said he was sitting nearby and heard the loud thwack of the foot striking the teen's face. It sounded, he said, liked a foot hitting a leather target bag.
He looked up to see the teen falling to the ground and the suspect trying to run away. Suh, a former national team member and a national coach, leapt on the suspect and held him down.
"I applaud that coach for not taking a crack at the Florida kid," Kaufmann said.
Suh said he was just focused on not letting him escape.
"Everything happened so fast," Suh said. "Afterward, it didn't seem like either he or his father had any remorse."
Suh said he went up to the father and said, "He almost killed my student. Is this what you teach your son?"
Police separated them.
Suh said the injured teen had been his student for seven years. His father, mother and sister are also martial arts students with him at Suh's High Performance Taekwondo Performance Center in New York.
"He is a great kid, a leader and a great role model for my other students. That's what makes this so sad," Suh said. "What we teach is deadly. It's supposed to help people who aren't strong. You have this power to hurt people if it's taught the wrong way."
By Sean Webby
July 7, 2011
swebby@mercurynews.com
Mercury News staff writers Jane J. Lee and Ellen Huet contributed to this report. Contact Sean Webby at 408-920-5003.