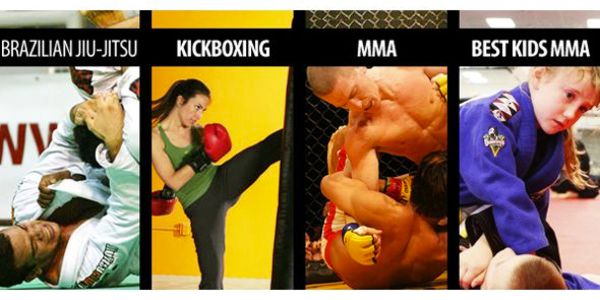 Hurricane Irene was a National Disaster that few residents of the east coast will ever forget, but this martial arts school from the small town of Denville, NJ, refused to get knocked out, and now hopes to inspire others.
Real World Martial Arts: Hurricane Irene crushed Morris County New Jersey on August 29th 2011 including Real World Martial Arts at 27 East Main Street Denville. The school has overcome so much and is becoming better than ever.
Real World Martial Arts has been in business in Denville, NJ since 1994 when owner and head instructor George Sernack (a Renzo Gracie Black Belt) opened his doors and experience to the community.
Real World Martial Arts is the home to Team Renzo Gracie Denville and specializes in Brazilian Jiu-Jitsu, kickboxing and Mixed Martial Arts Instruction in all levels for men, women,teens and offers Bully Busting programs for children.
Sernack along with Team Renzo Gracie Denville have lead the way in showing the community that business can come back from this devastating event. With the assistance of his team and outreach of friends, family and team mates around the world, Real World Martial Arts is back in business.
Sernack and his team were determined to work feverishly in rebuilding and now expanding their award winning school. In the tradition of the martial arts and its teachings of dedication, commitment, focus and achievement, Real World Martial Arts will now offer 30 days of free training to the public. "I'm thrilled to be back in business and teach an art form that I am so passionate about. If it wasn't for the life lessons I've learned from the Martial Arts, I don't know how I would have handled myself in this situation otherwise. I truly am blessed from my training and from all the help I've received, that I want to give back to the community in some way." said Sernack.
In honor of the rebuilding efforts and new school space, Real World Martial Arts and Team Renzo Gracie Denville are offering thirty days free training in Brazilian Jiu-Jitsu, Kickboxing and Mixed Martial Arts to anyone who is interested reaping the mental and physical benefits.