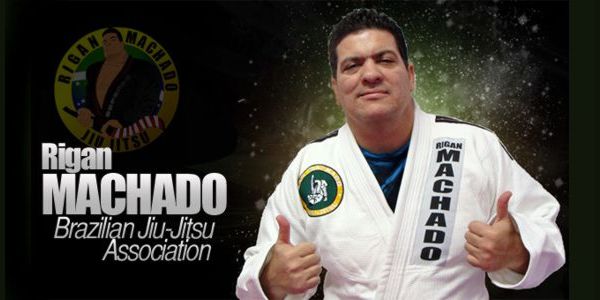 Rigan Machado is an 8th degree black belt and nephew of the Legendary Grandmaster Carlos Gracie. He operates one of the most acclaimed and accomplished Jiu-Jitsu schools in the United States. By joining one of our exciting and professional tailored training programs, you will be tutored by one of the greatest Jiu-Jitsu practitioners of all time. Rigan Machado remains unbeaten in Brazilian Jiu-Jitsu in more than 13 years of competition. He also placed second in the 1994 Sambo World Championships. The numerous victories of the Machado Brothers are amplified by the success of their American students. The Machado team has won more medals than any other American-based team and boasts five American-born and trained black belts, all top international competitors.
As a student of Rigan Machado, expect to learn the very best ways to train and practice. Expect to be coached in the most practical and effective methods of self-defense. And understand that Rigan Machado's Brazilian Jiu-Jitsu isn't just about self-defense, competitive Jiu-Jitsu, or even physical fitness, "it's about personal empowerment, discipline, confidence, and respect. We are focused on fitness, self defense, mind & body conditioning, womens self defense and children's classes".
Every student is important and we are fully committed to providing extraordinary instruction with an emphasis on safety, technical proficiency, and a focus on developing a constructive and positive attitude.