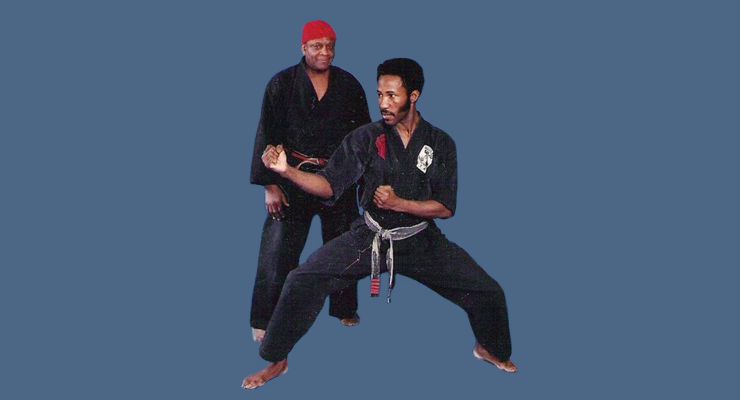 "For nearly half a century, Sam McGee has offered generations of Harlem residents free martial arts training, and the confidence to fight without fists."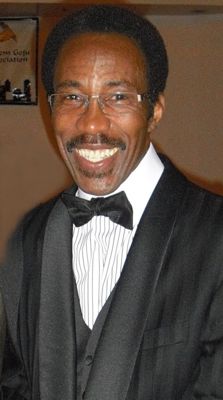 Sam McGee was born in New York City in 1947, but he was raised in Jacksonville, Florida and in New York. His parents separated and his mother moved to Jacksonville Florida when he was five years old. Sam was forced to travel back and forth from Jacksonville to New York until he graduated from high school. In the late 1960's he went into the service and served in Vietnam for 14 months of a two year stint, he then chose to make his home in New York City. Besides teaching martial arts for free, he is also a welder, pipe fitter and ironworker.
Sam McGee began his martial arts training at the age of 17 after meeting the late Major Leon Wallace, a friend of my father's. Major Wallace did not have a dojo at the time so they trained outside at 6:00 am in Central Park or wherever they could. It was Major Leon Wallace who taught Samuel that a committed person who works hard can accomplish anything through training and faith.
Sam McGee was involved in tournament competition, competing both in kumite and kata for over three decades. He competed against the likes of the late Fred Miller, Earl Bennett and Wildcat Molina. And later against fighters like Billy Beason, Kevin Thompson and Abdul Mutakabbir. In his final years of competition which he entered when he was 63 years old and had not competed for over 20 years, his opponents were young, up and coming champions like Jerry (Fast Feet) Fontanez and many others.
Sam McGee's teaching perspective is to give to others as it has been given to him. Helping youth in his Harlem community has always been a part of who he is. Sam will tell you that Martial arts has given him the guidelines to help him understand his surroundings, and moreover, to understand who he is inside. When he found himself in a situation that could become negative I would stop and think and then what I learned in karate helped bring me back in line in my life.
McGee teaches that God never gives up on people. There are many problems in this world that touch each and every life but if people realize that they not alone, they will get past it. God is love and the ultimate purpose of our being is to live our lives through personal accomplishments. He tells everyone to be proud of who they are and always be quick to seize every positive opportunity.