A Major Educational Force
Sean Kelley is an 8th Degree Black Belt in Ed Parker's American Kenpo Karate and the President of the Chinese Karate Federation (CKF). He is an international instructor having taught in the USA, Chile, the United Kingdom, Ireland, Germany and Canada.
Since its establishment in 1985, Sean Kelley owned and successfully operated Kelley Karate Center, Inc., which provided quality martial arts instruction for both children and adults. In addition, Sean Kelley and his staff have proven to be a major educational force in the community through numerous programs at local preschools, elementary schools, local colleges, and recreational centers. The purpose of his programs is to foster self-confidence, encourage self-discipline, discourage violence, and increase personal safety and awareness. In December, 2009, and after twenty five years of operation, Kelley Karate Center, Inc., was closed so that Sean Kelley could pursue a more current program providing for both a private and corporate clientele entitled Sean Kelley's VIP Training Systems.
Training History
Sean Kelley began his martial arts training in Moo Duk Kwan in 1975 under Francisco Conde, earning his Black Belt in 1983. However, when he met Grandmaster Ed Parker in 1978, Mr. Kelley developed an appreciation and respect for the art of American Kenpo. When he moved to Florida in 1983, Sean Kelley began serious training in Mr. Parker's art, opening his own Kenpo school in 1985. During this time, he organized and hosted seminars featuring instructors such as Ed Parker, Bill Wallace, Joe Lewis, Jeff Speakman and Billy Blanks. Presently, Mr. Kelley trains under Grandmaster Michael Robert Pick.
In 1992, Sean Kelley became a student of Parker Kenpo instructor, Lee Wedlake, Jr. of Fort Myers, Florida. Mr. Kelley and Mr. Wedlake have collaborated in promoting the Florida Kenpo Camp three-day seminars held yearly at Kelley Karate Center. Guest instructors have included such outstanding kenpoists as Michael Robert Pick, Richard 'Huk' Planas, Frank Trejo, Tom Kelly, Gil Hibben, Lee Wedlake, David Hebler, Rainer Schulte, Rich Hale, Vinny Anfuso, Mohamad Tabatabai, Michael Miller, Kevin Kuliga, Mike Friedman, and Stephen LaBounty.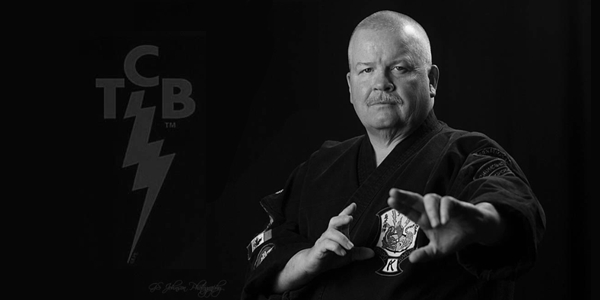 Mr. Kelley's Rank Advancements:
Promoted to 5th Degree in 1995 by 8th Degree Lee Wedlake
Promoted to 6th Degree in 1999 by 9th Degree Richard 'Huk' Planas, first generation Parker Black Belt and ten-year Vice President of Ed Parker's IKKA
Promoted to 5th Degree in 2000 by kickboxing legend Joe Lewis in Joe Lewis' American Karate Systems.
Promoted to 7th Degree in 2007 by 10th Degree Michael Robert Pick, first generation Parker Black Belt endorsed by GM Dave Hebler, Master Rainer Schulte and witnessed by GM Bill "Superfoot" Wallace.
Promoted to 8th degree black belt in 2014 by Grandmaster
Michael Robert Pick, Grandmaster Chuck Sullivan, and Master Rainer Schulte
Licensed Security Officer in the state of Florida Class 'D' & 'G'
Awards, Citations and Affiliations
Youngest martial artist included in the 2001 book, THE JOURNEY, the Oral Histories of 24 of the Most proficient American Kenpoists of Today
Voted into "who's Who" of Martial Arts in 1992 by KARATE INTERNATIONAL MAGAZINE
Chosen for the Crime Stoppers Award by the Palm Beach Crime Prevention Association
Awarded "Citizen of the Month" by the TOWN CRIER NEWSPAPER
Member of Bill Wallace's Superfoot Systems
Member of Joe Lewis' American Karate Systems
President of the Chinese Karate Federation and International Instructor
Appeared in the 2008 Movie Release "Protecting TheKing" produced by David E. Stanley CEO of Impello Films as an extra during the Kenpo Fight scenes.
Received award from the Mayor of Maipu'- Chile 2008 for coming to his City and teaching Ed Parker's American Kenpo Karate.
Featured in the Martial Arts Magazine "Inside Kung-Fu" in the July & October issues 2008.
Appeared on the TV Pilot "Ranking Marcial" in 2008 and 2009.
Featured in martial arts magazine "Budoka International" in 2007, 2008, and 2009 South American Release
Security/Safety specialist
Producer of Video/DVD library
"Sticky Hands" video with Frank Trejo (10th black)
Kenpo for Kids video
"The Guardian" training defensive tactics video
"Infinite Oversights" training DVD's (a 6 DVD series)
One of 28 people chosen to be featured in the International Journey (2012)
Co-Founder of "Stomp the Bullying"
Appeared on the Dick Farrel Radio Show for the subject of bullying and the "Stomp the Bullying" program created by him and Michael Miller
Received a letter from the House of Representatives (Alcee Hastings – member of congress) for his creation of the "Stomp the Bullying" program and for providing children with martial arts lessons.
Featured in the Palm Beach Post Newspaper in March 2012 for "Stomp the Bullying."
Was a bodyguard for actor/comedian Guy Richards
Received testimonials from Sonny West (former bodyguard for Elvis Presley), Guy Richards, and some Former political figures for his expertise in crime prevention and personal safety.
Received an endorsement from Florida Senator Jeff Clemons for the Stomp the Bullying program.
Was the second person chosen for the Legends of Kenpo biography series written by Michael Miller. The book can be purchased at https://www.iuniverse.com/en.
Promoted to 8th Degree Black Belt on February 22, 2014 by First Generation Black Belts GM Michael Robert Pick, GM Chuck Sullivan and Master Rainer Schulte.