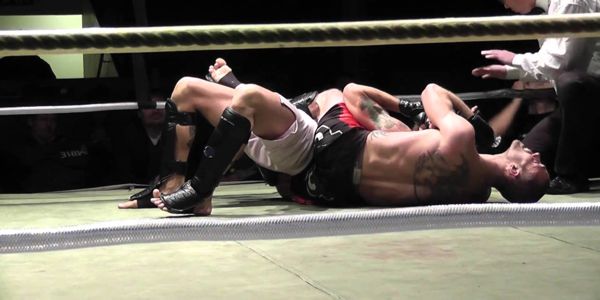 Learning About Shootfighting
Shooto represents the martial arts in Japan.  Though it is called Shooting in Japan, it could be easily misunderstood as a competition of guns in other countries.  Shooto was started 15 years ago by Satoru Sayama who was previously a super star in Japanese professional wrestling.  The reason behind Sayama's Shooto was that he wanted to create the strongest martial arts in the world and promote it in the sport of real fighting. Shooto had the term of Amateur status for 5 years and then began professional fight cards about 9  years ago. Shooto has all the techniques of striking, throwing and grappling; hence, the characteristics of Shooto.  Shooto has been regarded as one of the highest level of "total fights" in Japan and also held the "Vale Tudo Japan Open" in the summer of 1994 to challenge Rickson Gracie – the strongest fighter and representative of the Gracie Jiu-jitsu clan.  Before fighting with Rickson, Japanese fighters had been defeated by fighters from Europe and the USA by punches to the face while at the ground position (bottom position) – this was their first experience.  Sayama realized the importance of the positioning and reformed Shooto rules introducing punches to the face which had been previously forbidden at the ground position. The Shooto style with the new rule which permitted punches to the face was established proceeding the Vale Tudo Japan Open 1995 – when Shooto fighter Yuki Nakai defeated Gerard Gordeau from the Netherlands.  Shooto is "total fighting" composed of the four elements of martial arts: striking, throwing, submission, and positioning.  A talented Shooto welterweight fighter, Rumina Sato defeated Brazilian Jiu-jitsu black belt, Ricardo Botelho in January 1997 by heel hook, defeated famous American wrestler, Alan Fried by arm bar in August 1997, and defeated American fighter John Lewis (BJJ) in the '97 Vale Tudo Japan . Shooto fighter Enson Inoue (Machado JJ) also defeated Royce Alger in the May '97 UFC and more recently won over team RAW's Randy Couture in '98's V.T.J.  Some other good Shooto fighters would include the likes of Noboru Asahi and Hayato Sakurai.
The three separate powers found in the world of Shooto are: the Shooto Commission, the Shooto Association and the Shooto promoting company/World Shooto, Inc. (founded in 1996).  Starting in 1999, events will be promoted by Shooto gyms, who are licensed by the Shooto Commission to promote official Shooto events.  Events at the Korakuen Hall – capacity 2,200 – are mainly organized by STG Omiya.  The other smaller events will be held at the Kitazawa Town Hall – organized by Kiguchi dojo (Guts Man Promotion ) and K'z Factory.  World Shooto, Inc. supports all the Shooto events.  Shooto is a recognized name in martial arts but is not an event – like the UFC – or an organization like Pancrase.  Shooto has nine gym branches, 13 authorized clubs in Japan, USA Shooto in Los Angeles, and gyms such as AUS Shooto in Australia.  The amateur Shooto (Shooto Class C) competitions are held by each gyms and an annual "All Japan Amateur" Shooto tournament is held by the Shooto Association.  In the professional circuit, there are two classes.  Class A fights are three 5 minute rounds and Class B fights are two 5 minute rounds.  The World Shooto, Inc. presently is networked overseas and establishing good relationships with the USWF – Unified Shoot Wrestling Federation (Amarillo, Texas), UFCF – AMC Pancration of United Full Contact Federation (Seattle, Washington), Mark Coleman's Hammer House, RAW team (led by the Chiapparelli brothers), Charles Anzalone Freestyle Promotions, Extreme Sports Production (Honolulu, Hawaii), JAB fighting Enterprise (Brazil), Red Devil Mix Fight Promotion (Russia), Samurai Club Survival Jiu-jitsu (Canada), Greek Pancrase (France), International Mix Fight Association (Netherlands), and Branco Cikatic's Tiger Gym (Croatia).
*taken from Manabu Takashima, ADCC Japan (some basic proofreading and grammatical corrections down by the NSC Media webmaster)
The History of Shootfighting
Shootfighting might be the most all round martial art the world has ever seen. The best styles of the world have contributed with their specialties. Stand up fight from muay thai, clinch and take downs from judo and Wrestling and from sambo and ju-jutsu the ground fight. Stand up fight and ground fight is equally emphasized. There is always something new to learn as a result of the versatility. Since you can specialize on the training that suits you, it never becomes boring.
Brazilian Jiu-Jitsu, among other styles, has during the recent years showed the importance of well working skills in grappling. However, the stand up fight can not be left in the background. Shootfighting is the style that combines stand up fight, clinch and ground fight the best. It has become a success. Fighters who train according to the shootfighting concept dominates within the NHB. Here you can find fighters as Bas Rutten, Frank Shamrock, Randy Couture, Maurice Smith and others.
Shootfighting was created when a German wrestler, Karl Gotch, was teaching "real Wrestling" or "shooting" to a group of Japanese elite fighters. Two of the fighters, Masami Soronaka (karate, judo and sumo) and Yoshiaki Fujiwara (muay thai/kickboxing and judo) created what was called UWF or "hard style" in Japan. Fights have been arranged during more than 10 years.
Bart Vale took the style to the west. He was the first champion who was not Japanese. Bart was also the person who came up with the term Shootfighting.
Shootfighting became well-known all over the world through UFC and other NHB arrangements. It is the third most popular "audience sport" in Japan and is continuing to grow fast.
It is important to emphasize that Shootfighting unlike UFC etc. is a sport with certain limits. This is to protect the fighters and improve the quality of the techniques.
More History of Shootfighting
by Paul Herzog
The origin of current shoot-style wrestling can arguably be traced back to April 10, 1984, when a group of professional wrestlers, led by Akira Maeda, formed the Japanese group UWF. A couple of months after that, Satoru Sayama, who had already gained an immense success as the original Tiger Mask in New Japan Pro Wrestling, and Kazuo Yamazaki joined UWF. With the later arrival Yoshiaki Fujiwara and Nobuhiko Takada, the group moved from professional wrestling into a stiffer, stronger style. The outcomes of the matches were predetermined, but the bruises and submissions were real.
By the end of 1985, the original UWF had broken up. On September 2nd of that year, Akira Maeda had a match with Satoru Sayama that went horribly wrong. Maeda threw several intentional kicks to Sayama's groin, and the match went from shoot-style to a true shoot, with the two men trying to kill each other. Maeda was fired from UWF. The UWF had their last show nine days later, at fabled Korakuen Hall. Many of the wrestlers were unhappy under the selfish leadership of Sayama, but didn't have the organization to keep the promotion alive when Sayama left on October 11, 1985. Many of these shoot-style wrestlers, including Fujiwara, Maeda, Takada, and Yamazaki, went back to their roots in New Japan Pro Wrestling.
The second incarnation of UWF started on November 27, 1987, when Akira Maeda (once again) intentionally kicked wrestler Riki Choshu in the face, breaking three bones. Maeda was suspended, and then fired in March of 1988. In April, Maeda, Takada, Yamazaki and others formed the new UWF. The group began to thrive with the addition of wrestlers Masakatsu Funaki and Minoru Suzuki in April of 1989. The UWF's peak came with their show "Atlantis" at Tokyo Dome on October 25, 1990, a show that pitted Akira Maeda v. Masakatsu Funaki, Nobuhiko Takada v. Yoshiaki Fujiwara, and featured wrestlers Yoji Anjoh, Naoki Sano, and American Wayne Shamrock. On December 1st, 1990, UWF president Shinji Jin fired all of the wrestlers after a show in Nagano, Japan, and disbanded the promotion.
On March 4, 1991, Yoshiaki Fujiwara formed Professional Wrestling Fujiwaragumi (PWFG) with Funaki, Suzuki, Yusuke Fuke and American Bart Vale. Shortly after that, the other two major names in Japanese shoot-style wrestling formed their own promotions. Nobuhiko Takada formed the Union of Wrestling Forces International (UWFI), using most of the leftover UWF talent. Akira Maeda created RINGS, using a lot of sambo players and kickboxers from Europe. The two Americans made important moves in 1992. One, Bart Vale captured the PWFG title, a title he would hold for the better part of three years. Wayne Shamrock left UWFI to join PWFG in 1992 as well, uniting with Funaki, Suzuki, and Yusuke Fuke.
These four men left PWFG and formed Pancrase. Led by Masakatsu Funaki, they were looking to establish a wrestling organization that had no predetermined outcomes, the first of its kind since the early days of pro wrestling in the U.S. Pancrase had their first show on September 21, 1993, and became a big success, culminating so far in their first U.S. PPV in April of 1996. With Shamrock becoming a star through his involvement in the Ultimate Fighting Championships, Pancrase has developed a lot of momentum for the future.
Without four of their major stars, PWFG started having fewer and fewer shows. Yoshiaki Fujiwara went back and appeared on professional wrestling shows for New Japan, in order to help finance PWFG. They had their "official" final show on November 19, 1995. Bart Vale has had successes with his "Shootfighting" organization apart from PWFG, and continued establishing his style with a good performance at the World Combat Championship PPV.
Currently, UWFI is enjoying a strong resurgence after nearly going out of business early in 1995. They have combined with New Japan Pro Wrestling, putting on several joint shows, including one in front of a record 67,000 fans at the Tokyo Dome. Nobuhiko Takada won the IWGP title, the top belt in the New Japan promotion, and helped save UWFI, but in the view of some fans, compromising the UWFI style.
With the burgeoning success of Pancrase and UWFI, the RINGS promotion has had a tough time in the past couple of years creating its own niche in the shoot-style market. Akira Maeda is still the icon of the promotion, but none of the Europeans brought in have been fully embraced by the Japanese fans. It will be difficult for them to return to prominence without a new, preferably young, star.
With three established shoot-style promotions in Japan, plus Sayama's "Shooto", Fujiwara's new "BattleArts", Submission Arts Wrestling, coverage of the Ultimate Fighting Championships and others, shoot appears to now be firmly entrenched as a true sport in Japan. Next stop: the United States.
ABOUT THE AUTHOR: Paul Herzog has been a fan of professional wrestling, boxing, and the martial arts for nearly 20 years. He is approaching blue-belt status with Carlos Machado Jiu-Jitsu in Dallas, Texas. Paul covers Texas wrestling and shoot events worldwide for the Wrestling Lariat, a newsletter encompassing the world of professional wrestling. He would like to thank Hisaharu Tanabe for providing a great deal of the information given above.