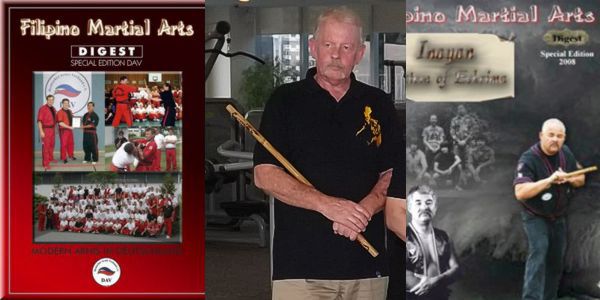 Punong Guro at Tagapagmana Steven Dowd began his training in Arnis Balite (Aguillon Arnis) in 1974. On January 8, 1991, after the passing of Pundador Manuel M. Aguillon, Steven was appointed by the Aguillon family to represent the family art known as Aguillon Arnis. In 1998, after talking with the son and daughters of Pundador Aguillon, it was proposed and accepted that the family art would use the name of Arnis Balite taken from their father's nickname as a champion boxer, Kid Balite, used before the war while he was in Japan.
Pundador Manuel M. Aguillon was very selective in his teachings and often refused to teach individuals who did not have the attitude, discipline, or the spirit to represent his family's art.
As Manuel Aguillon senior student, Punong Guro Dowd wishes to carry on his beliefs and the art as he would have done himself. In Arnis Balite, Pundador Aguillon did not have a belt ranking system, one was either a Student or Teacher.