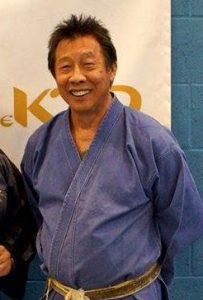 9th degree Black Belt, Willie Lim was born into a Malayan family of Kung Fu practitioners, his uncle was Head of the Eagle Claw division of Ching Wu and his grandmother a practitioner of Lotus style Kung Fu, yet Mr. Lim began his formal training in Kyokushinkai Karate.
Willy enjoyed the usual dose of injuries and through his physician, began his training in Tai Chi with Master Yo Ching-hai, a disciple of Master Cheng Man-ching. In 1963 Mr. Lim began his training in Taekwondo under the legendary Choi Chang Kim in Penang. By the early 70's Mr. Lim was attending a university in New Zealand and teaching Taekwondo there.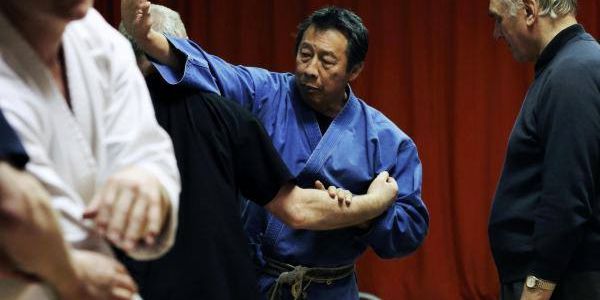 Because of his already diverse training and an encounter with Professor Wally Jay, Willie sought out Master Oyata, the top Tuite practitioner in the USA. Mr. Lim has gained a tremendous following of top instructors seeking his knowledge and enjoys the full support of legends such as Professor Wally Jay and Bill "Superfoot" Wallace. Mr. Lim represents the USA and UK for the Sing Ong Tai Chi International and Taekwondo International.
Articles By and About Willie Lim
The Hidden Side of Kata – An interview with Master Willie Lim
Tai Chi Chuan Doing a Form of Tai Chi Chuan
Willie Lim Unlocks Martial Arts Truths
Willie Lim From Tae Kwon Do to Combat Tai Chi and Tuite
Multi-Talented Willie Lim Philosophies, Art and Do
Tai Chi Master Willie Lim Takes Tai Chi to the Next Level
Returning To Classical Kata With Willie Lim
Does Tae Kwon Do Have Locking and Trapping
Tai Chi Chuan's Powerful Self Defense
Willie Lim Kata Training is Outside the System
Willie Lim: The Rebel Master of Kata Bunkai
Master Willie Lim Analyzing and Interpreting Kata
Our Tae Kwon Do Self Defense Heritage