Bridgett Riley, 5'4″, was born on May 13, 1973 in Oakville, Missouri, 30 miles south of St. Louis. The 118-lb kickboxer, former Class II champion gymnast, St. Louis Storm (soccer) cheerleader, flight attendant and TV Mighty Morphin Power Ranger stunt double made waves as a bantamweight boxer. She took the IFBA bantamweight championship from Yvonne Trevino in February 1998.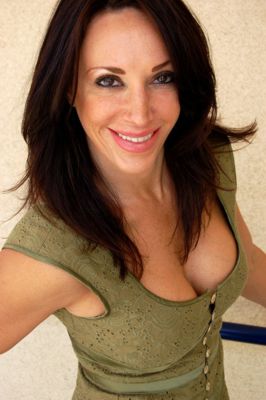 As a kickboxer Bridgett Riley lost only to Ramona Gatto, and to veteran Bonnie Canino (a defeat that she later avenged) in building an overall 23-2 record with 14 KO's.
She twice defeated then-U.S. kickboxing champion Denise Taylor. The first time was in her own pro kickboxing debut; her second win over Taylor was by kayo, breaking Taylor's nose on the way!
She recorded knockouts over Gina Hayes and over Canada's Olivia Gerula, and a 7-round points win over Australia's Stephanie Curtiss.
She has held world titles from the ISKA, the World Kick Boxing Association, and the International Kick Boxing Federation and compiled a 26-2 record with 14 knockouts.
She also suffered an unusual loss to Japan's Fujiko Ishimoto in a "shootfighting" contest.
While living in Sherman Oaks, California, Bridgett Riley trained at the LA Boxing Club. She began her career as a pro boxer in 1994 by defeating Yvonne Trevino and went on to defeat Yvonne again in 1998 to win the IFBA bantamweight title. Later in 1998, she joined the growing stable of female boxers promoted by Don King Productions.
Bridgett's regular boxing bouts include:
On December 6, 1994 in Laughlin, Nevada, she won a six-round unanimous decision over Yvonne Trevino (in her own pro debut).
On March 8, 1995 in Woodland Hills, California she stopped Robyn Lopez in the second round and broke her nose (in an exhibition bout!)
On May 16, 1996, in Long Beach, California, she won a 4-round unanimous decision over Del Pettis.
On September 19, 1996 in Los Angeles, Bridgett was disqualified in the first round against Teresa Arnold, for wearing contact lenses.
On April 12, 1997 in Long Beach, California, she defeated Diane Berry by TKO (Berry failed to answer bell for 2nd rd, kick)
On May 17, 1997 in Reseda. California, she lost by 6th-rd TKO to Teresa Arnold because of a cut over her eye. (IFBA boxing)
On August 2, 1997 in Biloxi, Mississippi, she won a 8-round unanimous decision over then unbeaten newcomer Shirley Prescott from Winnipeg, Canada (IFBA boxing)
On October 24, 1997 in Lula, Mississippi, she won a 2nd-round KO over Tina Speakman (IFBA boxing)
On February 15, 1998 in Biloxi, Mississippi, she won the IFBA bantamweight title with a 10-round unanimous decision over Yvonne Trevino in a gruelling match where Bridgett outfought Yvonne on the inside
On June 26, 1998 in Las Vegas, Nevada, she defended the IFBA bantamweight title against 5-0-1 Aicha Lahsen from Liverpool, England. She survived a stunning first-round knockdown by a right that left her visibly wobbly and apparently in big trouble. But Lahsen could not put her away and Bridgett came back to dominate the later rounds before knocking the fading British boxer out in the ninth. [see the links below for video and still photos of this fight]
On December 5, 1998 at the Convention Center in Atlantic City, New Jersey, she moved her record to 7-2 with an eight-round, unanimous decision over Tawayna Broxton of Forest Park, Georgia who fell to 1-6. This was Bridgett's first fight promoted by Don King.
On March 13, 1999 at Madison Square Garden in New York City, she won an eight-round split (57-57, 59-57, 58-56) decision over Brenda Burnside of Albuquerque, New Mexico, who fell to 5-6-2. This was a non-title fight, and for most of the media, a non-fight, buried deep on a Don King card headlined by the Lewis vs. Holyfield fiasco. (It was not included on the PPV broadcast.)
In two messages to fans about the "invisible" fight with Brenda Burnside in Madison Square Garden and about forfeiting the IFBA bantamweight title, Bridgett described her hopes for her future career. She explained why she felt that these developments, seen as setbacks by some of her fans, were in fact steps to "bigger and better things ahead" for her!
On March 16, 1999, the IFBA declared the bantamweight title vacant because Bridgett had declined to defend it within a year of her win over Aicha Lahsen.
On September 24, 1999, at the MCI Center in Washington, D.C. Bridgett advanced her pro record to 9-2 with a TKO at 0:48 of the first round over Donyale Williams of Ashtabula, Ohio on another card promoted by Don King. Williams, who has never made it through the first round of any professional boxing bout, fell to 0-4 in a fight that tested the bottom of King's matchmaking barrel. Bridgett told us later that the match was confirmed at short notice and she knew nothing about Williams except that she was 0-3. "I just went in and did what I had to do", she says.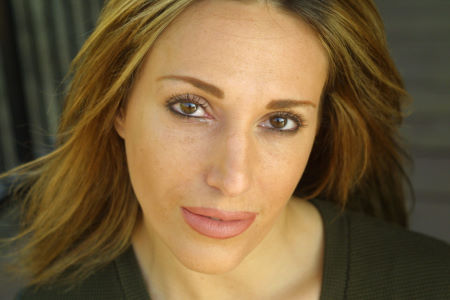 Bridgett was in the 1992 movie Triple Impact, with co-star Dale Apollo Cook and has been a stunt double for the lead actress on the TV series Martial Law. She was in the TV series of Mighty Morphin Power Rangers and WMAC Masters and is known for her  work on The Twilight Saga: Breaking Dawn – Part 2 (2012), Star Trek Beyond (2016) and Million Dollar Baby (2004).