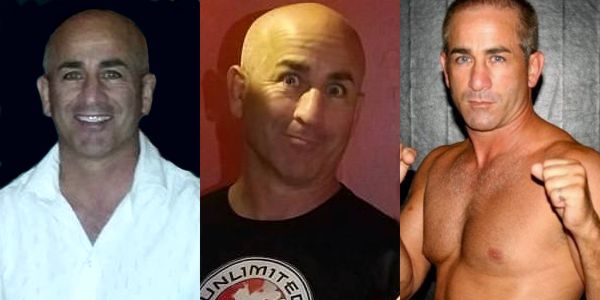 David Diquollo has been involved in the martial arts for 31 years. The first time he entered a ring was in Don "The Dragon" Wilson's gym in Cocoa Beach and he was hooked. Because of Don and his gym, David had many opportunities to train with some of the greatest kickboxing and boxing champions, Mike "little Giant" Bell (yes, David asked to use his fight name), Rob Kaman, Ernest Simmons, Steve Sheppard, Demetrius "Oak tree" Edwards, James Warring, Boza "Bazooka" Edwards, John "The Beast" Mugabi, and more recently Randy Couture. And of all these great names Brooks Mason stands out as the best trainer ever.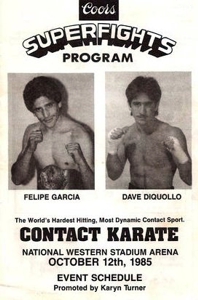 David's first kickboxing fight took place in December of 1981 his most recent mixed martial arts fight was in March of 2008. David received a Blue belt in Tea Kwon Do and achieved Wusu ranking in Pai Lum Kung Fu (student instructor). He received his black belt in Yoshukai karate from instructor Mike Green in 1983.
In 1984 he won the regional Golden Gloves Championship and placed 3rd in the finals of the open division in Florida. He had his first professional bout at the age of 19 and his most recent at the age of 43. He had the very first ever sanctioned Muay Thai bout east of Las Vegas, and for his 3rd professional fight he traveled to Hong Kong to fight the Muay Thai Champion at the Queen Elizabeth Auditorium, losing by a split decision.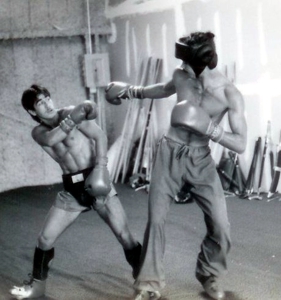 David made it into the top ten world ratings after his 5th professional fight, became the US bantam weight champ in 1989 and held onto it until his (semi) retirement in 1994. During this reign he also secured the #1 world rating in all four sanctioning bodies, FFKA, ISKA, WKA and PKC.
He fought Dennis "The Mongoose" Roberts for the WKA (World Karate Association) World Lightweight Championship and lost a split decision, took a couple of years off from competing (13) then he took a great interest in the grappling arts. He competed in a Naga tournament in 2007 placing 2nd. His first MMA fight took place in March of 2008 and he was brought in to be the Lead Striking Coach for Brazilian Top Team from August 2009 through March 2010 until he opened his own school in Merritt Island.
Professional Kickboxing Career:
28 wins 8 losses 0 draws
FFKA US Bantam weight Champion 1989 through 1994
FFKA, ISKA, WKA and PKC World Rated #1 from 1989 through 1994 in all four Sanctioning bodies- FFKA, ISKA, WKA and the PKC.
Amateur career:
Rated #1, state of Florida, 1982 through 1984
Golden Gloves Regional Champion 1984
Golden Gloves State Championships placed 3rd, 1984
Placed 2rd in NAGA (North American Grappling Association) March of 2007