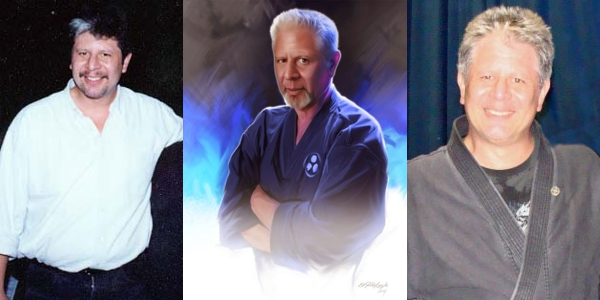 Edmund Kealoha Parker, Junior, otherwise known as Ed Parker, Jr., began his career at nineteen when a graphite sketch of his father (Ed Parker Sr., Sr. Grandmaster and founder of American Kenpo Karate) sparked the worldwide distribution of his first professional rendering. He not only earned the respect of his family but more than 100,000 martial arts followers have purchased the portrait internationally. His artwork can be found in all fifty states and across Europe as well as Australia, Africa, The Channel Islands, South America, and both the Middle and Far East.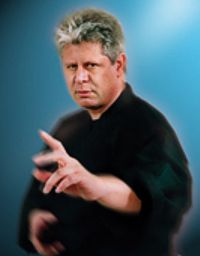 As a martial artist, Ed Parker, Jr. has focused talents on creating innovative learning tools and visually dynamic art pieces for his community. He is also responsible for close to 1,000 portrait renderings of martial artists. During the past 20 years Ed has taught, lectured, produced, published, written, illustrated, designed, choreographed and acted in various Martial Arts related areas and has a Black Belt in American Kenpo Karate.
As a professional artist, Ed has illustrated for Parenting Magazine, KCRW Radio station, National Public Radio, Impello Films, Paramount Pictures, Universal Pictures, The Disney Channel and many others. In addition, countless illustrations have also been commissioned for film projects, DVDs, book and magazine covers, corporate identities, portraits, clothing and custom certificates, making Ed both an accomplished and highly experienced artist.
Ed Parker, Jr. obtained a Degree from BYU-Hawaii in Illustration with a minor in Theatrical Arts, returned to California and did graduate work at the Art Center College of Design. Ed is the proud father of four children, three daughters and one son, Ed Parker III. He currently lives in Pasadena, California.
Ed Parker has developed the Paxtial Arts self defense curriculum, which is the culmination of his knowledge, training, and his understanding acquired from years of anatomical art schooling combined with the many lessons he learned from a lifetime of martial arts exposure and training.