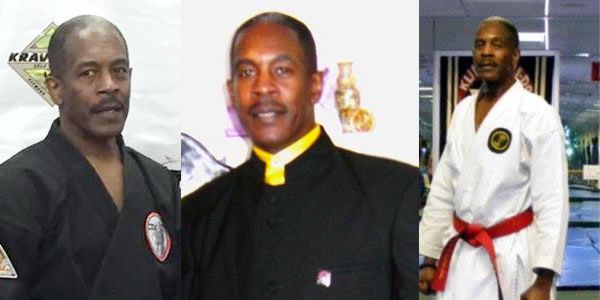 Soke Haisan Kaleak is a dedicated Marital Artist and understands the value of the quote "each one teach one." He not only understands it but lives it. Soke Haisan Kaleak also holds a ninth (9th) degree in the Eye-to-Eye system of Sanuces Ryu Jiu-Jitsu and a sixth (6th) degree in the street survival art of Kumite Ryu and a fifth (5th) degree in Shotokan Karate.
In 1974, Soke Haisan Kaleak along with Soke Papasan Canty and Soke Steve Alston created the System of Kuroshi-Do. This system ingeniously combines Kyokushinkai-Kan, Shotokan Karate-Do, Moo Duk Kwan, Judo and Aikijiujitsu into one fighting style, enabling students to receive the best of the five styles in each training session.
Soke Haisan Kaleak teaches the youth of Brownsville and East New York. He also teaches at the Jackie Robinson Cultural Center in Bedford Styversant. He taught extensively at the P.A.L. (Police Athletic League) beginning at the Howard Houses. He continues to serve P.A.L. with Shiryo-do, Warriors Domain the name of his second school cited by Mayor David Dinkin's Athletic Program for Physical Fitness. His newest school, Simba-Kai, is an independent venture started for the Fairfield Tenant Association.
Soke's program repertoire includes Fighting Rhythm Beats, demonstration of various Martial Arts; Honor and Glory Martial Arts Classics, which brings the best competitors on the East Coast together, W.A.V.E. (Woman Against Violent Environment), which teaches busy career women street smart self defense. He has also developed an internship program which allows college students the opportunity to gain business experience by working with Soke's administrative staff.
Soke Haisan Kaleak is the 10th Dan Co-Founder of the martial arts system of Kuroshi-Do with over 50 years of martial arts experience.