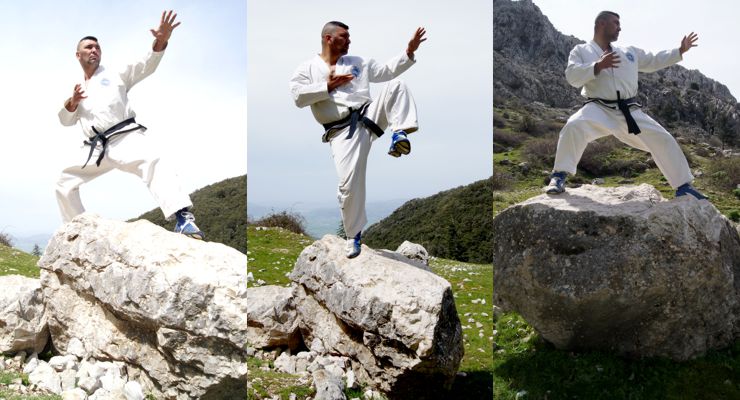 Algerian Martial Artist Kamal Amani was born on March 24, 1979 in Boghni Tizi-Ouzou Algeria. He began training in Taekwon-Do in 1991. After only 3 years of training he won a silver medal in the National Algerian Championships an ITF Taekwon-Do competition. He was fifteen years old. In 1995 he was awarded his first Dan through the International Taekwon-Do Federation, he was sixteen years old. The next year, 1996, he participated in the World Junior ITF Teakwon-Do Championships organized by ITF, International Taekwon-Do Federation, in Prague. The founder and father of Taekwon-Do, General Choi Hong Hi was present at the championship. In 1999 he received his second Dan in ITF Taekwon-Do.
As a martial arts instructor he has trained many students and he operates a martial arts Dojang at the university where he studied sports. In 2010, after years of training, he began Martial Arts Research after working through Tom Callos, who develops different projects for martial artists. After a remarkable job in researching Martial Arts Education, Kamal was invited by Alan Goldberg to be honored as an ambassador in one of the best martial arts halls of honor in United States, Action Martial Arts Magazine Hall of Fame. In the same year he was invited by Sifu Ruben Torres to be honored in salon de la fama de Artes Marciales in Mexico.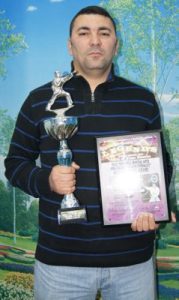 In 2012 Kamal Amani joined several international martial arts organizations and was invited by Grand Master Eric Kovaleski to be honored as a Goodwill Ambassador in Legend of Martial Arts Hall of Fame in the United States. He was also invited by Grand Master Gary Wasniewski to be honor in the London International Martial Arts Hall of Fame as Master of the Year, for his martial arts educational research. He was invited by Grand Master Frank Tasetano to be honored at the World Karate Union Hall of Fame in the United States for his Outstanding Contribution to the Martial Arts also for his martial arts educational research.
In December 2013, as a member of the International Federation of Sport Cinema and Television, Kamal took 2nd place in the organization's final festival for his participation in a project by Algerian National Sport Television. The International Federation of Sport Cinema and Television has been recognized by the international Olympic Committee since 1983.
In 2014 Kamal Amani was invited by Museum President, Michael Matsuda, to receive a Martial Arts History Museum Honor Award and Kamal traveled to Burbank, California for this award. In the same year Kamal was honored by Grand Master Jasbir Singh, founder of World Sports Martial Arts Council U.S.A and Kamal received several international certificates from Grand Master Singh. That same year Kamal began to register world records on the international world records website, Recordsetter. He ended up with more than twenty world records, even creating a new specialty record which was the Most Air Punches Performed In 15 Seconds While Standing On One Foot. In 2016, in Paris France, Kamal did a seminar with the founder of KINDMAN Self Defence, Grand Master Sami ALassaf, and he received several international certificates and was honor by Grand Master ALassaf.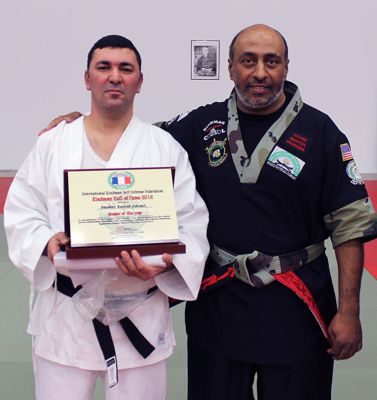 Today Kamal Amani works on different martial arts related projects including martial arts books and continues breaking world records. Someday he would love to audition for roles in martial arts movies.