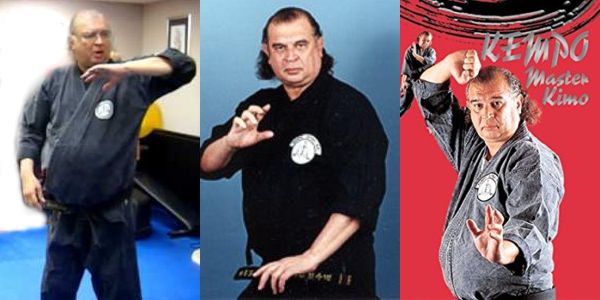 Professor Feliciano Kimo Ferreira was born on November 20, 1949 in Oakland, California. He moved to Hawaii when he was very young and he began studying boxing and Kempo karate when he was only 6 years old. He studied under Walter Godin, who he considers his primary instructor. In the early 1970s and beyond, he studied the arts of Kempo-Jutsu, Aikijutsu (lst Dan), Escrima, Espada-y-Daga, Doce Manos, and Karazempo.
He is the founder of his art of Kempo Jutsu Kai. He has a school which is located in Pearl City, Hawaii and he has other branches around the world. He also teaches seminars and has been featured in magazine articles and on DVDs.
Professor Kimo Ferreira was the individual who brought Chosei Motobu (son of Choki Motobu) to Hawaii and then arranged for his visit to the United States mainland in April 2001.
Brief History:
Name: Feliciano B. Ferreira (Nickname: Kimo)
Born: November 20,1949, in Oakland, California
1950's: Started Kempo-Karate (at 6 years of age)
1968: Received 1st Dan (at 19 years of age)
Rank: 5th Dan Kempo (Walter Godin) 1st Dan Aikijutsu, Studied Escrima, Created system and founded Kempo Jutsu Kai