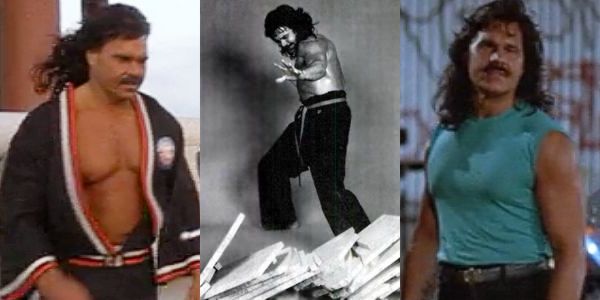 Richard Barathy was born in Elmont on New York's Long Island, but spent his last years in Dix Hills, New York. His international fame came for his spectacular demonstrations where he would break blocks of granite with his fist. Perhaps best remembered for an appearance on Johnny Carson's Tonight Show in 1979, during which his arm caught fire as he pulverized 16 inches of flaming granite. Barathy struggled his entire adult life against two things: a chronic, incurable and often deadly viral infection called lupus erythmatosus, and a perception that, as a martial artist he was nothing more than a one-man quarry. The latter troubled him more than the former.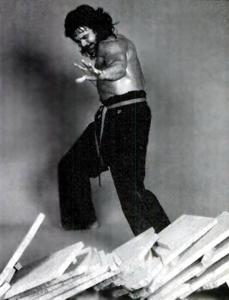 A consummate technician with unnatural speed, power and versatility, Richard Barathy's hand speed was once clocked at 130 miles per hour and his leg speed at 82 miles per hour. This was not long after his first major lupus-induced heart attack at the age of 33.
Developer of a unique system of weight training he called "mind-body weight training." Richard Barathy prided himself on his mastery of physical movement, and he was an early pioneer of the role of the mind in all aspects of physical performance, from sports to healing to pain control. His weight training program was the subject of numerous magazine articles and a book titled The Body You Want.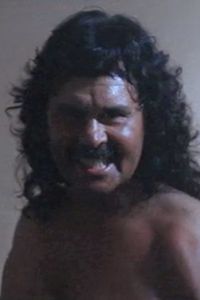 According to James Quinn, a former professional bodybuilder, "Richie respected all athletes in all disciplines. He never criticized; he only suggested ways to help you improve"
Although he appeared in several movies, numerous television shows and live martial arts extravaganzas, Richard Barathy's most intense personal focus was reserved for his own improvement in martial arts, which he considered inextricable from his life. He founded a style called American Combat Karate after years of training in various other martial arts and countless real-life battles on the streets and in the nightclubs of New York, where he worked as a bouncer in his younger days.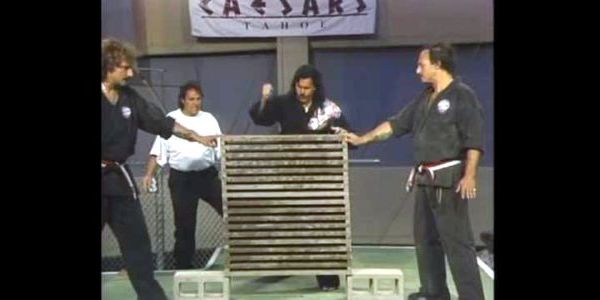 Richard Barathy's abilities were all the more amazing considering the many physical setbacks he endured. He lost an eye at age 3, yet could roundhouse kick a cigarette out of someone's mouth with either foot. He was given last rights several occasions before the age of 21, and he was repeatedly told by doctors that he would likely be bedridden for life, a sentence he rejected and never served.
Richard Barathy died on October 21,1996 at the University of Pennsylvania Heart Center due to complications from infection following a successful heart transplant. Richard Barathy was 49.