Robert Parham is certified by the World Combat Academy Institute as a 10th-degree black belt in Comba-Tai, and has been involved in the martial arts for over 40 years. As a young boxer, Parham was New Jersey's Golden Gloves finalist. While in the Air Force he met Grandmaster Alonzo M. Jones at Keesler Air Force Base and began studying his unique form of martial art at the World Combat Academy Institute. While under Jones, Parham won the Mississippi's Silver Gloves championships and in 1988 he began earning karate titles, including Armed Forces Champion, Mississippi State Champion and pre-Olympic Taekwondo Champion.
From 1991 to 1993, he won the National Karate Championship and in 1990, 1992 and 1993, he was the U.S. Karate Alliance Vice World Karate Champion. He was Sport Karate International's regional winner in 1990 and 1993, and world champion in 1991. In 1993, he earned the National Black Belt League's Regional and World Titles.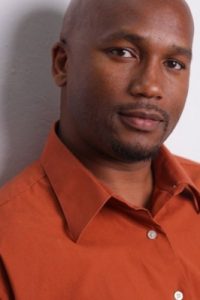 Parham's karate accomplishments earned him the Air Force's Air Education and Training Command's Male Athlete of the Year for 1992.
The award-winning martial artist has claimed world kickboxing titles in five weight classes — middleweight in 1994, super middleweight in 1996, light heavyweight in 1995 and 1997, cruiserweight in 1997 and heavyweight in 2001.
Mr. Parham also has appeared in films, "Under Siege" with Steven Seagal and Tommy Lee Jones, "Sister Island" with Gary Genovese and Karen Black in 1996; "Hostile Environment" with Matthias Hues and Bridgette Nielsen in 1998; and "The Insider" with Al Pacino and Russell Crowe in 1999.
Another movie, "Hand Over Fist," which he wrote and produced, is slated for release in overseas markets. Grandmaster Parham is a three time Inductee into the Universal Martial Arts Hall of Fame and is also a certifying board member of that organization.
While Grand Master Parham has trained many professional fighters, the teaching he loves most is that which is directed at the youth. All of the instructors under him have formulated youth organizations designed to teach youth martial arts even if they can not afford lessons. Grand Master Parham believes that martial arts are one of the greatest empowering gifts a youth can have.
Robert Parham was honored to be counted among some of the greatest masters in the world as an inductee to the 7th Annual Masters Hall of Fame Awards event, held at the Hilton Hotel and Resort in Costa Mesa California on Saturday August 11th, 2007.