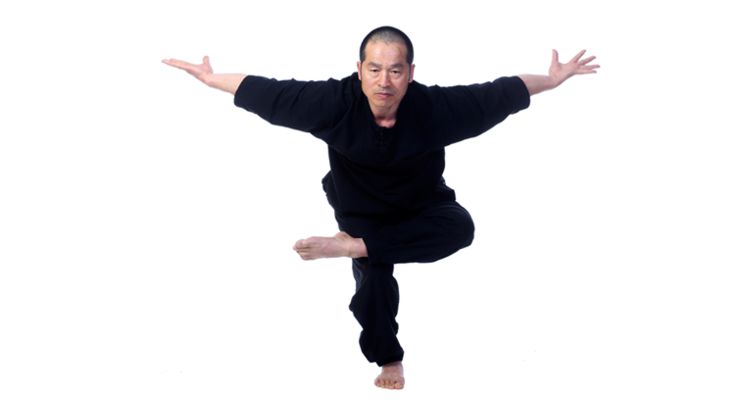 Sang H. Kim was born as the 4th son of a farmer/electrician in South Korea, he used to spend hours everyday in the rice field practicing martial arts or helping his parents after school. Listening to the Voice of America radio during his farming work, he taught himself English and began to dream of coming to America someday. At 27, he was the top contender among martial art masters in South Korea which lead him to come to U.S..
He has extensively traveled throughout Europe, Asia, and North America for the past 30 years, teaching and lecturing on martial arts, mind-body practice, and motivation. His recent research on the effect of Mindful Movement and Deep Breathing on stress was featured in Huffington Post, CBS News, Fox News, Science World Report, and Irish Sun. He holds a BS in English Literature, an MS in Exercise & Sports Sciences, and a PhD in Exercise Science. He is also a certified Clinical and Translational Science researcher.
Sang H. Kim is an internationally respected author of 25 martial arts books, including the widely acclaimed Vital Point Strikes and the classics Ultimate Flexibility, Ultimate Fitness through Martial Arts, Martial Arts After 40, Combat Strategy and Teaching Martial Arts and Mindful Movement: Mastering Your Hidden Energy. Books by Sang H. Kim
He has also created over 200 instructional video programs including Self-defense Encyclopedia, Knife-defense, Power Breathing, Junsado Training Series, and Complete Taekwondo Series. They are available through Amazon Instant Video.
Sang H. Kim won the 1976 Korean National Championship and was named Instructor of the Year by the Korean government in 1983. As a special agent during his military service, he developed tactical combat methods for hand-to-hand and hand-to-weapon combat for covert operatives.
Sang H. Kim is the originator of MBX-12, mindful movement and deep breathing exercises, and found it clinically effective in managing stress. His research results were published in the July 2013 issue of the Journal of Clinical Endocrinology and Metabolism, and featured in CBS News, Huffington Post, Fox News, and others.
Dr. Kim has a PhD in Exercise Science, and had training as a Postdoctoral research fellow at the National Institutes of Health. He also had additional training at the National Cancer Institute and the Institute of Lifestyle Medicine of Harvard Medical School.
Dr. Kim frequently travels across North America, Europe, and Asia presenting seminars and speeches. He currently resides in the Washington, D.C. Metro area. He blogs at OneMindOneBreath.com.