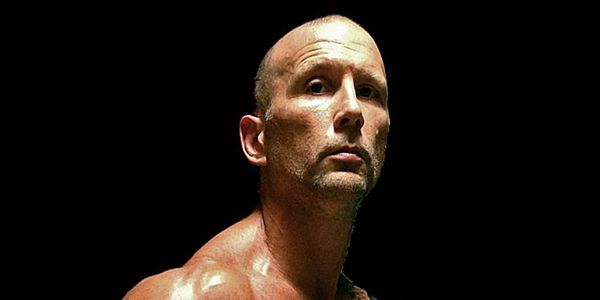 Scott Sonnon is one of the world's best known and most successful coaches in the mixed martial arts discipline of Russian Sambo. After living for many years "behind the Iron Curtain" as the first American to study with Russian National and Olympic Coaches, he also served for many years as the USA National Sambo Team Coach and as the International Category Referee. He is an International and Grand National Champion, who earned the USSR's most coveted athletic distinction, the Distinguished Master of Sport. In the 1990s, he was appointed chairman and ask to establish the rule structure for Sambo's mixed martial art competition called Combat Sambo and functioned as the International Combat Sambo Commission Chairman for the Fédération Internationale Amateur de Sambo (FIAS) – the world governing body for the sport recognized by Fédération Internationale de Lutte Amateur (FILA, the International Amateur Wrestling Federation.)
He has served as subject matter expert for professional fighters such as Alberto Crane, Elvis Sinosic, Andrei Arlovski, Jorge Rivera and Egan Inoue, including winners of the Ultimate Fighting Championship®, SuperBrawl Championships, Ax Fighting Championships, X-treme Fighting Championships, Ultimate Force Championships, and professional athletes and coaches in the National Hockey League (NHL), National Football League (NFL) and Major League Baseball (MLB).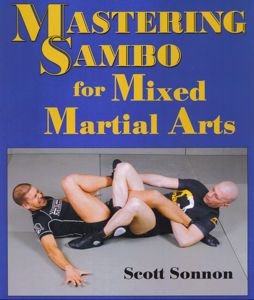 Today, as an International Champion in Russian Sambo submission fighting and also in Chinese Sanshou kickboxing, "Coach" Sonnon is the leader in the cutting-edge of MMA-specific strength and conditioning with his trademarked Circular Strength Training® System and his patented Clubbell® equipment. With RMAX.tv Productions, Coach Sonnon has shared the results in print, video and workshops, which have produced champion after champion.
Coach Sonnon has been so successful with his programs that they have been accepted as an Official Program for the US ARMY. His programs are in every US Veteran Medical Center and care practiced every morning on bases around the world as well as on the decks of ships at sea, such as the USS Kittyhawk Aircraft Carrier.
Coach Sonnon was an adjunct Professor of Physical Education for Penn State University, and his programs were originally designed to prevent accelerating aging of joint and connective tissues. His teaching was embrace unexpectantly by the "active aging" community. He found himself teaching joint nutrition and mobility at National Strength and Conditioning Association (NSCA) annual conferences, fitness and wellness expos like the Arnold Schwarzenegger Fitness Classic and nutrition camps such as the Radiant Recovery® Camp, fighting childhood obesity as an advisor to the International Youth Conditioning Association. He even found himself co-presenting with the immortal Fitness Guru, Jack LaLanne.
In 1999, Coach Sonnon was on the cover of World of Martial Arts Magazine. The issue was dedicated to his the "TOP SECRET" training results and he shared them with the world. His articles were well-received by the world, even by his strongest detractors. HIs publisher, Nikolay Travkin, took a huge leap of faith and said, "If you write the book, we'll make the first Clubbell." 2003 was the year of the Clubbell. His first book on the Circular Strength Training System was published and RMAX.tv Productions cast the first Clubbell in history. CST, the international instructor course waslaunched, and now boasts certified coaches and instructors in 13 countries. Coach Sonnon, with a pair of Clubbells on his shoulders, became an inductee in the International Martial Arts Hall of Fame and a nominee for the National Fitness Hall of Fame. Matt Larsen, one of the most respected names in the world of martial arts and military science, Brazilian Jiujitsu Black Belt, SFC – the Father of Modern Combatives Army Jiujitsu Program and author of the US Army Field Manual on Combatives said about Scott Sonnon: "Coach Sonnon is truly an original. As a pioneer in both the application of the newest sports science and as a connection and filter to the best techniques of the past, he has made an immeasurable contribution to our program of instruction here at the US Army Combatives School. By combining an intimate knowledge of biomechanically efficient movement, the physiological capabilities and weaknesses of the human body, and both fighting and fitness, he has revolutionized the modern combatives world."
Scott Sonnon started competitive football at age 9 and competitive wrestling at age 13
1989 Pa Qua Chang Kung fu with David Buffameyer, Airborne Ranger
1991 American SOMBO with Mark Densberger, 1972 Olympic Greco-Roman wrestler, USA SOMBO Coach and 5X World SOMBO Silver Medalist
1992 US SOMBO National Championship 4th place (USSA)
1993 World University Games SOMBO Silver medalist (USSA, FIAS)
1993 Combat SOMBO Black Belt Instructor of Millersville University SOMBO School, Coach of Millersville University SOMBO Team
1993 USA SOMBO Team Coaching Staff – World SOMBO Championships (Montreal, Canada); United States SOMBO Association (USSA)
1993 Co-created belt curriculum for Millersville University SOMBO School
1994 Capital Games Sambo Gold medalist (USSA, AAU)
1994 Pan-American Games Sambo Gold medalist (USSA, AAU)
1994 President of the American Association of Martial Arts (the association recognized at the time directing Combat SOMBO in America by the USSA.)
1994 USA SOMBO Team Coaching Staff – World SOMBO Championships (Montreal, Canada); (USSA, FIAS)
1995 Capital Games Sambo Gold medalist (USSA, AAU)
1995 Commissioned and created the belt ranking system for American SOMBO Academy
1995 Opened Universal Sambo Academy in Lancaster, Pennsylvania
1995 US Grand National SOMBO Championships Gold medalist (USSA, AAU)
1996 US National Sambo Championships Silver medalist (USSA, AAU)
1996 Accepted invitation by the Russian Federation of Russian Martial Art to be the first non-Russian to train in Russia in Russian Martial Art with the trainers of the Special Operations Units of the Russian Special Forces. 1996 Sanctioned and established the American Annex to the Russian Federation of Russian Martial Art (the first international annex ever) (RMAX International) 1996 Founded the American Academy for Russian Martial Art and Combat Skill, Inc. – the North American instructor training headquarters for Russian Martial Art ROSS (RMAX International) 1997 US National Sambo Championships Silver medalist (ASF, AAU)
1996 First licensed non-Russian instructor of Russian Martial Art ROSS with Alexander Retuinskih, Master of Sport in SAMBO and Judo, Honoured Coach of Russia, Founder of ROSS, Grandmaster of Russian Martial Art
1998 Appointed Combat Sambo Chairman for the American Sambo Federation
1999 Elected Vice-president of the American Sambo Federation
1999 Introduced ZDOROVYE – Slavic Natural Health System to North America (Zdorovye Website)
1999 USA Police Sambo Coach – World Police Olympic Games (Kaunas, Lithuania)
1999 Awarded "Distinguished Master of Sport in Sambo" by the American Amateur Sambo Federation
1999 Featured on the cover of WORLD OF MARTIAL ARTS Magazine, Special Edition, "The Fighting Arts of Russia"
1999 Inducted into the International Martial Arts Hall of Fame as Master Instructor of the Year 1999 Founded the USA Bayonet Fencing Team, appointed USA National Coach
1999 Appointed Combat Sambo Chairman to the International Combat Sambo Commission for FIAS (International Amateur Sambo Federation)
1999 International Category Sambo Referee – FIAS
2000 After returning from training various civilian and law enforcement personnel in Australia, published in BLITZ Magazine
2000 Inducted into the International Martial Arts Hall of Fame for "Best Martial Arts Video"
2001 Featured in BLACK BELT Magazine in two consecutive issues – September 2001 and October 2001.
2001 Inducted into the International Martial Arts Hall of Fame – Leadership Award (for bringing Russian Martial Art ROSS to North America)
2001 Appointed Physical Conditioning Training Advisory for the US National Law Enforcement and Security Institute 2001 Created Force-Responsive Subject-Control Systems, Inc.
2001 Published in the RAP SHEET – America's Largest Law Enforcement Newspaper
For more information about Scott Sonnon and RMAX International visit the RMAX website at http://rmaxinternational.com and the RMAX International business listing on the Martial Arts Schools and Businesses Directory using the image on the left.