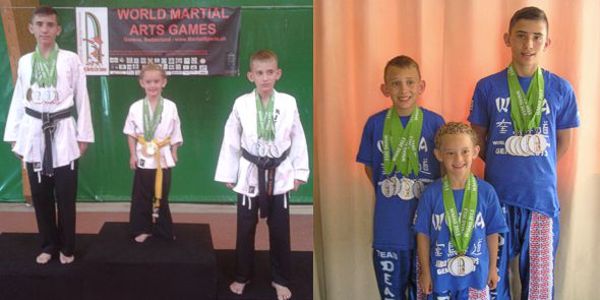 The siblings from the Perry Family ripped Geneva, Switzerland apart. These siblings astonished and amazed with forms and weapons, and out shone the German adult team forms. They took 15 medals between them.
Star Perry took 5 gold, Fox Perry took 3 gold, 1 silver and a bronze, and River Perry took 1 gold, 3 silver and a bronze. These children from the British Martial Arts Karate group in Pitsea , Wickhay,  Basildon, Wickford, Brentwood, Tipps Cross, Marks Gate and Grays,  flew with the World United Martial Arts G.B. Team Deadly, to take part in these world martial arts games.
They received comments made from top judge Ross Levine from America saying "congrats to hard workers, great competitors and great family," Kodaq Wray said "a family of champions" and another said how much he loved the kids. People stopped in their tracks to watch these very talented children, who would not have made it here if it were not for their beloved Granddad, David Walker, who sadly passed away on July 22, 2013.  Granddad's last wish was to help the children make their dream come true. The Children are in desperate need of funding for the International Sport Kickboxing Association World Championships in Cyprus in October, 2013.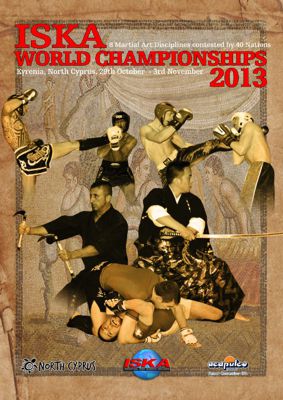 Even though 200 letters were sent out and over 200 emails, no companies have come forward to help them by sponsorship, and council sponsors said they could not help. This is sad as when you need the support and funding you can't get it, however when you make it big, everyone wants to sponsor you. These children who compete every weekend at the EKF karate events and free style events for weapons are true talent, and they made everyone proud. It is a shame their Granddad could not have seen their achievements. Dad, Steven Perry of B.M.A.K.G Karate Club Essex, said " I am so proud and the kids work amazingly hard. I never thought they would walk away with any medals but to come home with 15 was awe aspiring and a amazing feeling, I am proud to be there Farther".
If you can help these children please contact Steve on 07875194508.