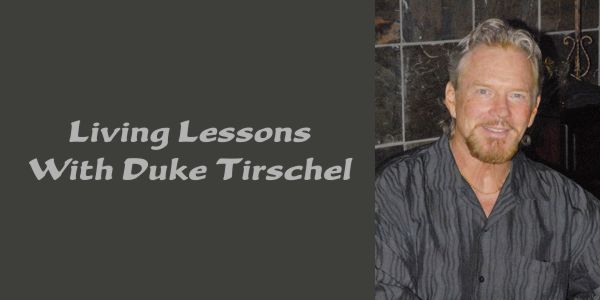 My name is Shelly Loven, I am Chuck Loven's daughter. He passed away on October 6th and his Memorial Service was on October 23rd. I felt compelled to find you and share something with you. I do not know if you ever met my Daddy but he has brought us together in a strange way.
Mr. Jim Harrison sent me a poem by way of Mr. Ed Daniel.
He presented it to me literally seconds before the Service started. I did not have an opportunity to read it then. It was a poem you wrote called "In God's Corner". I do not know when you wrote that or what your inspiration was, but it could have well been written by my Daddy or for my Daddy … Every word said was just him … to the end …
My Daddy died of cancer. Right before he died he got the news that it had spread to his liver, bones, and stomach … He was in more pain than any of us could ever imagine or endure. And I cried many times in the Hospice Hospital to him that I just wanted for him to finally be pain free … Your Poem was like a message sent to me, that my Daddy was finally pain free …
Now to share with you something strange … My Daddy was in the Air Force and was stationed in France. My Mother was pregnant with me in the OS. She flew to France to see my Daddy and on the trip she overheard a woman calling her little girl (what she thought) was "Trachelle". She loved the name and that is what she named me " Trachelle Yvette Loven" and that is how she spelled it …
Several years ago r researched the name and found it to be "Tirschel". Which is the only time I have seen that name, until the Memorial Service, when I recieved the beautiful comforting poem that you wrote … I just want you to know that it touched my heart, and in a strange way I believe that it was somehow meant to come to me. And I can thank Mr. Harrison for that … The entire family has found comfort in the words you wrote and r just would ask God to Bless you and your family …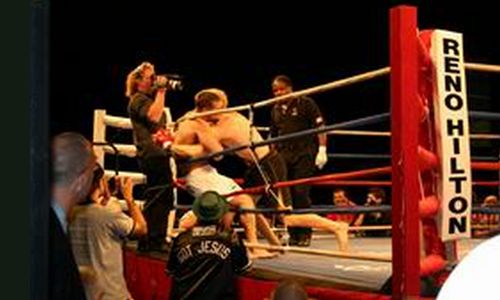 IN GOD'S CORNER

By R.L. "Duke" Tirschel
When my final round is over
and that last bell finally rings,
I don't want one ounce
of fight left in me, because

If for no other reason
but to show him my respect,
I want the man I face tonight
to know- that, without a doubt,
every bit of fight within me
is what his skill brought out.

Not once do I think of injury
or the thought that he might win
because I know I will, if only
I can bring out the best in him.

We're one-on-one inside these ropes,
toe-to-toe we eye each others hopes.
And across this ring we face ourselves
without one fear of what we'll find.

How can we not be drawn together
in this act that takes so much heart
every time that bell rings and
we can no longer be held apart.

I need you there or I'd be all alone
once I search for the best of me, and
for the best of you, I stand right here
ready to set your question free.

Fighters are born of a noble question in
which tough answers will be found, and
not until we discover just who we are
will we be ready to face our final round.

It's then, we'll know, where old fighters go,
it's then, we'll meet all our old friends…
we'll keep it going, somewhere, somehow,|
and meet some place to do it all over again.

I think things like this because I want
|to be with the crowd I love the most.
Especially; now, that it's time to meet
the Father, Son, and Holy Ghost

So: on one knee
I grab the ropes
and looking up I see,
God's hand lifting me,
(as He has done
so many times before.)

He said,
Son,
I'll stand right here
and wait for you
as I always do.
But this time,
instead of one knee
I think it's time
you use two.
And while you're there
Say a prayer
For all the good fighters
who follow you.

Then God put His foot
On the bottom rope,
lifted the middle one
and I climbed through.

As I stepped from the ring
my whole world changed.
The lights were turned up
and I saw glory on every face.

The crowd rose to their feet
and their cheers were for me
this night…
This,
the greatest fight I ever fought
and this time I won.
Because this night I met God
and He even called me son.

My Father smiled
and He took me home
and He took all my pain away.
A pain I'll feel no more,
because for goodness sake
it's gone…
Dear God, my pain
… is finally gone.
Dear Shelly,
When people close to me pass away I get confused as to how I feel.
On one hand I am sad and feel a great loss but on the other hand, I envy the person who is going off to be with God. That's why I made reference to your father's passing as a beautiful experience for him i.e; in that he was free of pain and of his meeting God.
I originally wrote "In God's Corner" for Asa Gordon. He was Atlanta's first boxing commissioner and he and I trained fighters such as Jeff Gripper, Jerry Rhome and Joe Corley. I was happy that he was finally free of the pain he suffered but still I cried so hard while I was writing it I couldn't see the paper.
The confusion … I was happy for him but I was sad for me.
We had a memorial for Asa at the Doraville Boxing Gym and all the old time fighters showed up in old black sedans. It was priceless to watch an old fighter climb slowly out of the back of the old black car and with cane in hand, make it slowly inside to pay tribute to Asa Gordon.
These were the old timers. Club fighters … no big names, but fighters just the same, true fighters, all with the same spirit. It was a kinship, a family, we all have it.
We set a podium in the center of the ring and a dozen chairs from corner to the furthest corner and several speakers spoke. I read my poem "In God's Corner" but it was quite different than the one you have. My first one was for Asa and mentioned him by name throughout the poem.
The poem you have was for you and for your "Daddy" because it was changed to be a prayer. In it God said, "Son, I'll stand right here and wait for you, as I always do. But this time, instead of one knee I think it's time you use two. And while you're there, say a prayer, for all the good fighters who follow you.
That's what other fighters have done and that's what we'll continue to do.
God's heart goes out to all of us fighters down here, and because of that, I can tell you this: I have never met your Daddy, but I know I will someday.
God Bless you Trachelle!
RL Tirschel