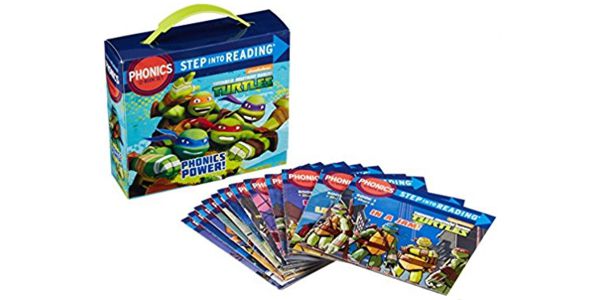 Martial arts media for children includes martial arts magazines and sports related magazines as well as other forms of media including coloring books, puzzles and more.
---
Sports Illustrated Kids Magazine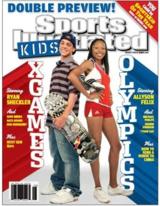 Sports Illustrated Kids, the first sports magazine written for kids ages 8 and up, connects with its readers through their passion for sports.  The magazine offers kids the access to athletes and sports information that they want with in-depth reporting, action photography, first-person athlete accounts and other features.  The magazine, books, and web site sikids.com, promote positive values, good sportsmanship and the fun of reading.

---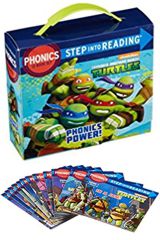 Phonics Power! (Teenage Mutant Ninja Turtles) (Step into Reading)
This Step into Reading boxed set includes 12 full-color phonics readers featuring Raphael, Donatello, Leonardo, and Michaelangelo of Nickelodeon's Teenage Mutant Ninja Turtles. Each book features a specific phonics concept that will give boys and girls ages 3 to 7 the tools they need to begin reading on their own.

---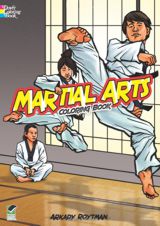 Martial Arts Coloring Book (Dover Coloring Books)
From the ancient Chinese art of Shaolin Kung Fu to Krav Maga, Israel's modern self-defense system, this coloring book offers a fascinating look at martial arts from around the world. Captions accompany illustrations of 30 styles: Judo, the "gentle way" of Japan; Brazilian Capoeira, which incorporates music and dance; Muay Thai Boxing, Thailand's national sport; and many other forms of contact combat.

---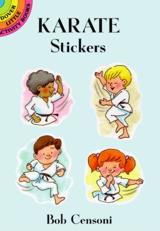 Karate Stickers  (Dover Little Activity Books)
by Bob Censoni