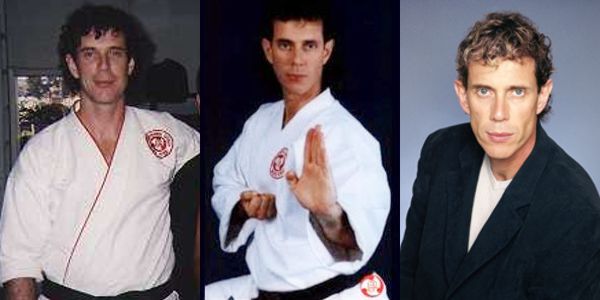 Kyoshi Michael Laurin, an 9th Dan and founder of the Shindo Budo Kwai International Schools. He is a six time World Champion in Koshiki, full contact, karate, and three time Japan Champion.
At the early age of 12, Kyoshi Michael Laurin set a goal to study Karate in Japan. When he was just 19 years old, a year after winning the nationally televised International Championship in Canada, Kyoshi Laurin left to japan, the first of several times where he would live and study Karate. Kyoshi Michael Laurin studied under the founder of the Kenkokan School of Shorinjiryu Karatedo, honorable Doctor Masayoshi Kori Hisataka and his son, Sensei Masayuki Hisataka.
Kyoshi Michael Laurin won the Japan Championship three times. He was the first non Japanese competitor to win this prestigious title.
Kyoshi Michael Laurin's experience covers over 36 years. His Dojo's in Canada have been opened for over 26 years.
There are over 20 Shorinjiryu Shindo Budo Kwai Dojos located in Canada, in addition to Dojos in the United States, Chile, and Australia run by instructors trained by Master Michael Laurin.
His dojo is in Santa Clarita has celebrated more than 17 years in business. This Santa Clarita Karate school has a 4,000 square foot dojo, 350 students, and unlimited/unrestricted class attendance.
Michael Laurin is also an actor and producer, known for Aswang (2018), Cry in the Night (2018) and Onryo (2018).
Michael Laurin says, "Your mind is your only limitation to learning".