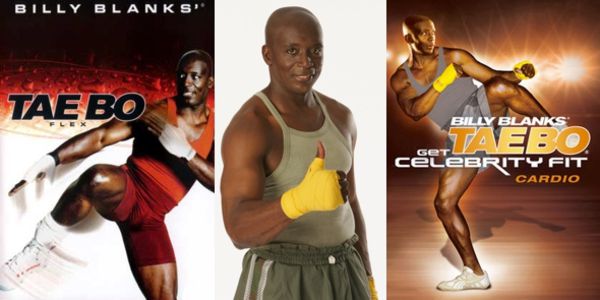 If you have not heard of Billy Blanks, you may not watch much television…In the early 1990's, America's top fitness trainer and martial arts "Guru" Billy Blanks single handedly revolutionized the fitness industry worldwide by combining his martial arts skills like punches, kicks and blocks with aerobics, cardiovascular exercises, boxing, isometrics and strength training into a whole new movement which he named "Tae-Bo". Tae-Bo has continued to sweep the nation for two decades and beyond!
The name Tae-Bo derives from the martial arts of Tae Kwon Do and Boxing and was the hottest fitness craze which has led all of the A list actors and stars flocking to be personally trained by Billy Blanks himself. Tae-Bo has grossed millions in DVD and video sales and is still the number one fitness DVD on Amazon today.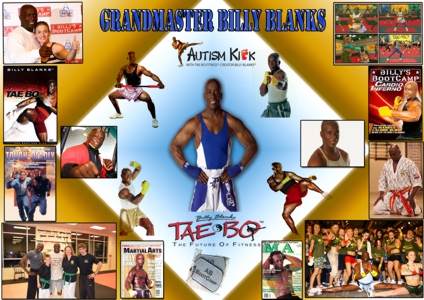 Grandmaster Billy Blanks is an 8TH Degree Black Belt in Tae Kwon Do and a Master of Tang Soo Do, both Korean martial arts. This 7 time World Karate Champion was a fierce martial arts competitor which was his start to fame. Blanks then continued his martial arts career as an actor starring as a martial arts action hero in many films such as: "King of the Kickboxers," "The Last Boy Scout," "Bloodfist," "Talons of an Eagle," "Expect No Mercy," "TC 2000," "Time Bomb,"  "Tough & Deadly" and many more.
Blanks having trained such stars as Paula Abdul, Kobe Bryant, Michael Jordan, Shaquille O'Neil,  Angelina Jolie and the entire Denver Nuggets basketball team, and with the Blanks name and Tae- Bo both being household names; Hold on to your gym shorts and hand wraps because now is your chance to be personally trained by this fitness and martial arts legend.
Grandmaster Blanks will be coming to teach two different seminars at Master Kovaleski's Karate USA on Main Street in Dickson City. On Saturday, October 26 at 11 am Blanks will teach a two and a half hour martial arts seminar. On Sunday, October 27 at 2 pm Blanks will teach the first ever Tae-Bo seminar on the East Coast of the United States. This will be history in the making. Certificates will be awarded by Grandmaster Blanks after the completion of each event for all participants. Also on Sunday October 27, Grandmaster Blanks will hold the first ever Tae- Bo Certification Camp for any fitness trainers and or martial artists interested in learning to teach Tae- Bo from 4:30-9:00 Pm. at Master Kovaleski's Karate USA. Registration for this eent is closed.
Grandmaster Blanks will also be a guest speaker at the Peckville Assembly of God Church, 3364 Scranton Carbondale Hwy Blakely, PA 18447 on Sunday, October 27. He will speak at the 11 am service. For more information please call Lead Pastor Terry Drost at 570-489-4961.
Anyone interested in participating in the martial arts or the Tae-Bo events which will be held at Master Kovaleski's Karate USA, 802 Main Street Dickson City Pa 18519 with Billy Blanks please call Master Eric Kovaleski at 570-307-5425. This event will sell out, so please reserve your spots soon.