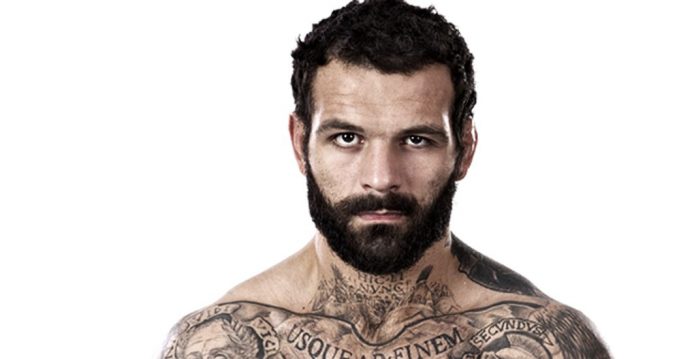 Alessio Sakara was born on September 2, 1981 in Rome, Italy. His nick name  is "Legionarivs". He is an Italian mixed martial arts fighter, who competed in the Ultimate Fighting Championship's (UFC) Light Heavyweight division.
When Alessio Sakara was five, he began to play football (soccer) as a midfielder. Sakara began training in boxing after realizing that, in order to be a football player on a professional level, he needed to know how to defend himself in case of a confrontation on the field. Initially, Sakara continued to play football and box, but after being penalized for fighting during a football tournament, he decided that he couldn't continue boxing and football.
After two years of training, Alessio Sakara competed in his first boxing tournament and won. Several years after turning professional in boxing, a friend showed him a video of the Ultimate Fighting Championship, and Sakara drew inspiration. To supplement his training, he traveled to Brazil where he met Roberto Almeida Meneguetti, a Brazilian jiu-jitsu black belt.The two athletes cross-trained together, with Sakara teaching Meneguetti boxing and Meneguetti teaching Sakara jiu-jitsu.He recently signed with American Top Team in Miami.
Alessio Sakara has amassed a 16-6-1 record, with one no contest ruling, in mixed martial arts and has participated in seven UFC events. . He was most recently part of UFC 80 in Newcastle,England , where he won via TKO in the first round against PRIDE FC veteran James Lee. Following his victory over Lee, Sakara announced that he would be moving down to the middleweight division. Sakara's managers confirmed that his first scheduled fight at middleweight would be against Chris Leben at UFC 82.
Source
: Wikipedia