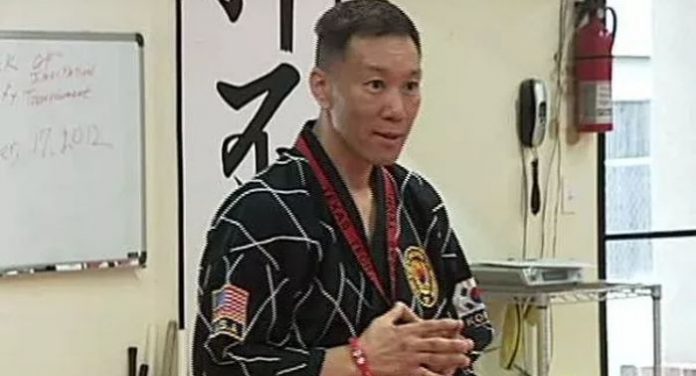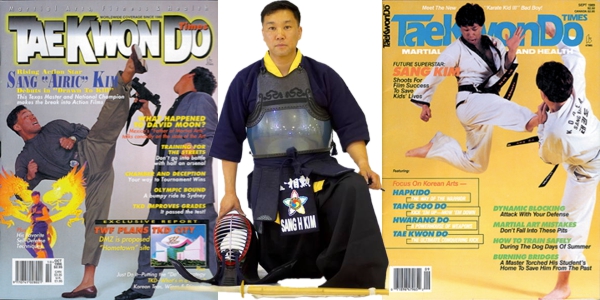 Grand Master Sang Kim (8th Dan Black Belt) had an incredibly distinguished career, winning many coveted titles and very prestigious positions including:
2004 – Induction to the Tae Kwon Do Hall of Fame
1994 – 1995 United States Tae Kwon Do Demonstration Team
1984 – 1985 United States Tae Kwon Do Champion
1981 – 1982 Texas State Kickboxing Champion
1972 – 1976 Korean National Tae Kwon Do Champion
Grand Master Sang Kim had been on the cover of USA Martial Arts Action Magazine in addition to having experience in show business – he has starred in several thrilling films where his talents and skills in Tae Kwon Do are exemplified.
As Grand Master Sang Kim continued his career, his focuse turned to education. He wrote a book that helps individuals understand and master the ancient martial art called Taekwondo for the Mind, Body, and Spirit. For 10 years, Grand Master Sang Kim had been an Associate Professor in Exercise and Sports Science at Texas Tech and even coached the US National Team in 2000.
In 2011 Grand Master Sang Kim opened a branch in Odessa, TX and continued to proudly serve the Lubbock and Odessa communities until his death on January 8, 2014.
Grand Master Sang Kim Passed Away