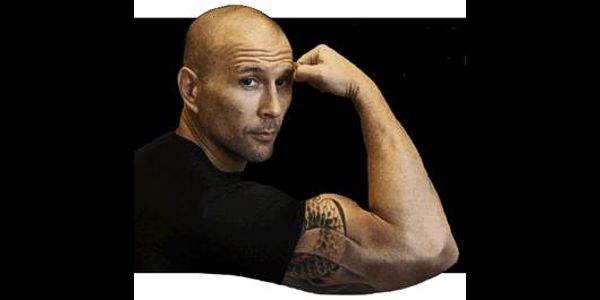 Doctors claimed my joint pain related to osteochondrosis, which basically means as I grew my connective tissue didn't adhere to my growth plates like normal children and causing conventional sports and athletics to shred me, requiring my mother to rub my joints with liniment nightly as I screamed through tears trapped in a corset of agony. Severe learning disabilities – several types of dyslexia – left me with a motor skill acquisition issue, which prevented me from learning sports which came natural to other children.
Impoverished, raised in a trailer court with a laid-off divorced mother steel-worker, we could not afford quality education, therapy or nutrition. Becoming obese and socially ostracized was an obvious result. Eventually, I was forced to be institutionalized in a psychiatric hospital because teachers didn't know how to educate me – the victim of continual beatings and abuse.
I decided at an early age to change the way I walked and the way I talked in order to emancipate myself from the traumatic circumstances of my youth. Alternative movement education such as Chisanbop (Korean finger counting) and Total Physical Response allowed me to bind language to motion, and as a result "break the code" of speaking, reading and movement. I saw a pinhole of hope and crawled after it.
Always enamored with the graceful mastery of martial arts on Sunday morning Kungfu Theater (and praying that perhaps study would allow me to defend my right to exist), I realized that this connection between movement and language, and my propensity for devouring the two when bound, would give me an advantage in martial art.
From one teacher to the next, I found nothing but ineffective education (having been well-researched on models of educational psychology from my "situation"). I managed to gain entrance into University to further my study of both philosophy (how to think) and martial art (how to move).
This led me to studying the psychophysiology of the former Soviet Union while simultaneously discovering their native martial art, Sambo, at my University. I had become a sponge, every waking hour investing myself in books or sweat. I discovered in both that my dyslexia was not a pathology, but rather a significant advantage in training, practice and competition. Not bound to directional sense, I could move spontaneously, improvise motor solutions, and respond with uncanny sensitivity that felt like to me bordering clairvoyance. My dyslexia had never been a deficit, despite the Pygmalion delusion I suffered at the mouths of doctors and teachers who said that I would never amount to anything athletically or academically.
In 2 years, I qualified for the US Team and won a silver medal at the World University Games (the Olympics for college age students), as well as winning gold medals at USA Grand National and Pan-American Championships. Other athletes saw my determination and my alternative methods of conditioning, and eventually asked me to coach the US Team as the national coach. Leveraging my successes and position, I petitioned to become the first Westerner to formally intern behind the "Iron Curtain". Finally, in 1996 I was accepted and for the next 6 years poured myself into their research.
They immersed me in a vast think-tank of professional doctors, science researchers, Olympic coaches, Special Forces trainers, and even representatives from their Cosmonaut program. They sought, as always in Russia, to find the most pragmatic solution to the most complex issues.
Like the story goes, whereas our NASA developed a million dollar pen that writes in zero gravity, the Soviets took a pencil. So too was the high-minded science expressed in low-tech solutions: more precise training methods would mean a more efficient and economical athlete rather than the USA approach of a bigger, faster, stronger one. Perfect for me, since bigger, faster, stronger didn't work due to my congenital issues.
They sought to develop anti-aging technologies which would allow their athletes – since sport was a political platform – to train and compete longer than their international competitors. And what they developed perfectly grafted on to what I had discovered through trial-and-error as a genetically inferior physiological specimen. I needed every technological advantage to offset my genetic disadvantage.
When I returned to the USA, what I had amalgamated transformed into a systematic formula for addressing any sport, and any individual. It addressed the 85% of people who weren't genetically gifted, rather than the conventional fitness approach which only caters to the 15% who "naturally" pick-up skills (due to the limited scope in which physical skills and language are taught).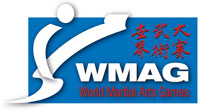 In 2005, to test my research I accepted an offer to compete in the International Sanshou (Chinese Kickboxing) Championships since all the proceeds were going to Katrina relief. Using my training methods with only 6 weeks to prepare in a sport I had never competed in, I won the gold medal by knock-out.
Now, I feel the quest for the gold once again at 40 years young, and as part of the US Martial Arts Team competing at the 2010 World Martial Arts Games, I know that I will be able to translate my lifetime of discoveries into future personal development… as Musashi wrote, "The Way is in training." And to take those discoveries and share them with the 85% of people out there like myself, swimming upstream from the shallow end of the gene pool… for we may be thrust into circumstances which appear insurmountable, but we may overcome them through training. We may be born to fail, but made to succeed!
www.flowcoach.tv,
Scott Sonnon