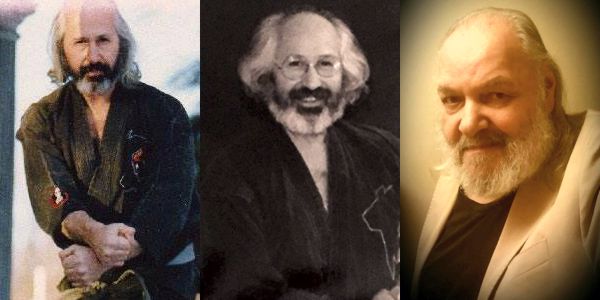 Sensei Richard Lenchus is a Grand Master in the art of Shotokan Karate. He has been a world champion competitor, an author and a TV show host and much more.
1949 Started in Hawaiian Kenpo Karate
1953 Fought for Police Athletic League as a boxer in the Golden Gloves
1955 Opened my first Karate School in Brooklyn New York
1957 United States Marine Corps Boxer and Bodybuilder Fought in "Smokers" on the Breckenridge, USS Sullivan, the Independence and the Enterprise.
1958-1961 Japan . Studied Shokai under Kenjiro Kawanabe Sensei direct descendant of Gichen Funakoshi founder of Shotokai and Shotokan
1961 "Legend" name becomes officially recognized in Martial Arts world
1962 Demonstrated for United Nations Security Guards
1962 Legend enters Mas O'Yamas "Blood and Guts" era at Madison Square Garden, NYC
1963 "House of the Legend" Karate students compete in Sunnyside Gardens, Manhattan Center, Beacon Theater, Gladiators Arena, over the next 10 years winning thousands of medals and trophies under Lenchus Sensei then under his Heir Bernard Scarda until 2005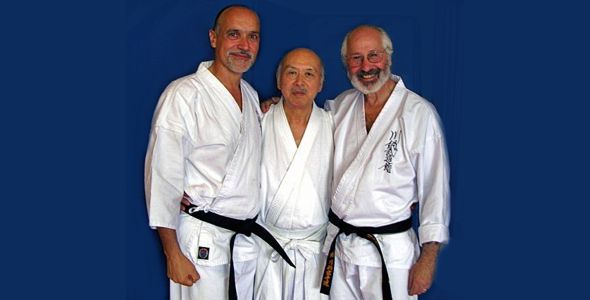 Lenchus-Legend wins First Place in the "World Cup Masters Black Belt Division Australia 1996″ Students Win world wide competitions in Italy, Hungary, Egypt, Israel, England, Sweden, Puerto Rico, and across America under The United States Karate Federation (GM George Anderson) and the International Grandmasters of the Roundtable Federation (GM Onopa) with Lenchus-Legend Forms created by Lenchus and accepted in "Open Competition" Winning First Place over 150 times
Lenchus Studied:
Baqua with Master Peiqi Xie of Beijing China
Tai Chi Yang Style with Wm.C C. Chen Disciple of Cheng Man Ch'ing
Tai Chi Chen Style With Sifu George Xu of Beijing China
Tai Chi Swords and 24, 48 with Sifu Shah in Chinatown NYC
Iaido under Grandmaster Rico Guy and Toshi Hamada Sensei
Kendo under Kenjiro Kawanabe
Fencing Brooklyn College, and Metropolitan Fencing Club NYC
Judo under Ed Jackson, Stan Israel, and Yashida Sensei
Arnis with Professor Visitation, Robert Rivera, Greg Alland.
Aikido with Isao Nakaoka, and James Berkley
Bo with Clarence Long
Capoeira in Brazil (Introductory )
Karate Shotokai under Kawanabe Sensei
Street fighting from Coney Island, Brooklyn New York, Japanese Police in Yamato Japan, Naha Okinawa, Kadema, Hong Kong and Kaloon China
Rank Recognition History
1955 First Degree Kenpo
1961 Second Degree in Japan from Kenjiro Kawanabe. Atsugi Kanagawa Prefecture I also was awarded Fifth and Sixth Degree Black Belt under Kawanabe Sensei
1983 Eighth Dan Chun Tung Do
1990 Ninth Dan from Grandmaster Onopa in Kwon Bop Do (Honorific)
1990 Tenth Dan Hapkido from Grandmaster Kazuki
1991 Tenth Dan Kempo Tai Kwon Do
1992 Tenth Dan Legend Karate awarded by Grandmaster Ed Gross
1995 Tenth Dan recognition Sokeship Council
1996 Tenth Dan Kempo Tai Jitsu
1996 Tenth Dan Zen Bu Kan Grandmaster Les Harnos Australia and Hungary
2003-2006 Tenth Dan recognition by Maestro Peter Urban, Grandmasters Don Nagel, Grandmaster Gary Alexander, Grandmaster Aaron Banks, Grandmaster Johnny Kuhl, Grandmaster Joe Onopa, Grandmaster Rico Guy, Grandmaster William Louie, Shihan John Mirrione Jr., Grandmaster Louis Neglia, Hanshi Stephen Kaufman, Sifu Alan Goldberg, Grandmaster Tommy May, Master Thomas La Puppet, Master George Coefield, Grandmaster Eugene Humisky, Grandmaster Tokey Hill, Grandmaster George Anderson, and Grandmaster Ozawa, to list a few
2006 Promoted by Kenjiro Kawanabe to 10th Dan after almost 50 years under his tutelage
Magazines
Featured in JUDO DIGEST 1960-1961 Cliff Friedland
Black Belt Magazine 1962-1980
Fighting Stars 1965
Official Karate Cover 1983 (Johnny Kuhl)
Official Karate Centerfold under "Masters Edition" 1983
World Professional Karate 1986 Grandmaster Aaron Banks and Dan Laurie
SPY magazine
New York Times Sept. 1962 page two.
Vermont Martial Arts Association Cover of Magazine
BLITZ Magazine from Great Britain 1992
Karate Profiles, Made in America Magazine 1993
Karate News from Italy 1997
BUDO Magazine 2005-6
Action Martial Arts Cover 2005
Inside Kung Fu 2006
TaeKwon do Times 2006
Awards Honors and Accomplishments
World Professional Martial Arts Hall of Fame 1986
World Martial Arts Hall of Fame 1994
World Head of Families, Sokeship Council Hall of Fame 1995
Pioneer Inductee in Gary Alexander IAMA
Grandmaster of the Year Award 1996
Professor Linicks Karate Masters Hall of Fame 1998
Boys Club of New York Distinguished Martial Arts Award 1999
World Karate Union Hall of Fame 1999
Featured with Chuck Norris in Aaron Banks Madison Square Garden
Director of the North American Black Belt Association
RSO State of Vermont USA Karate Federation, Member Olympic Committee
Member of Amateur Athletic Union
Licensed Boxing Manager, Trainer, and Second, New Jersey.
Member British All Styles Karate Division of Great Britain Governing Body
Member Special Olympics, and Physically Challenged Events
Member International Jujitsuian Federation
Awarded by the Israeli Government and its agents multitude of times
Presidential Citation for Judo, Karate, and Martial Arts from Presidents John F. Kennedy to Bill Clinton, FIVE Times.
US Marine Corps Boxing Champion 1958
Second Place International Weightlifting and Bodybuilding Championships Muscle Beach California, 1957
Director US Marine Corps Martial Arts
Director World Karate Union
Co-Founder International Grandmasters of the Roundtable Federation world wide
Don Nagel Hall of Fame Humanitarian and Grandmaster Awards
Robert Trias Hall of Fame Award 2004
Action Martial Arts Hall of Fame 2004 and 2006
BUDO Hall of Fame 2005
Aaron Banks Hall of Fame 2005-6
Sokeship Council Hall of Fame "Living Legend Award" 2006
Aaron Banks "Ambassador of Martial Arts" Award 2006
Recipient of over 563 trophies, medals, plaques, cups, plates, ribbons, certificates, citations and gifts from allover the world
Martial Arts Cable Television Show for three years, three times a week
Seminars world wide and affiliations worldwide.
Honorable Mention "Most Distinguished Architectural Award" 1983
Authored popular Books on Martial arts (Sold out)
Contributing writer for magazines and newspapers as well as guest speaker on radio and Television shows
Bodyguard to famous dignitaries and heads of State.