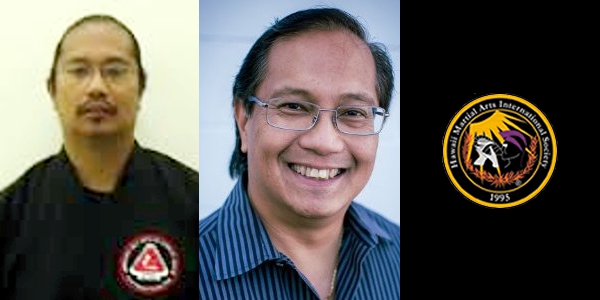 Professor Robin Tanudra was born in Honolulu, Hawaii. Professor Tanudra started training in Kenpo Karate in Ewa Beach under Grandmaster Jaime Abregana Sr., at the Ewa Kenpo Karate Club. Professor Tanudra received his Black Belt in 1982 and his chief instructor's certificate in 1987.
In 1986-1989, Professor Tanudra and Professor Jaime Abregana, Jr was repsonsible for promoting some of the great fight shows in Hawaii Kickboxing, including 4 sanctioned title fights and 1 world title fight.
In 1994 Professor Tanudra returned back to Hawaii from California for his father's funeral, and while there he discussed with Professor Jaime the forming of a new society called the Hawaii Kenpo Jujitsu Society. After his return to California, Professor Tanudra became the Admin for the Hawaii Kenpo Jujitsu Society, responsible for all the documents of the Society. The founding members at the time were Professor Jaime Abregana, Professor Jason Abregana, Professor Ronald Abregano, and Professor Tanudra before it was officially organized with Grandmasters Tony Sotero, Joseph Kutzen, John Pagdilao and Professor Don Tingcang.
Also in 1994, Professor Tanudra moved to Sacramento, California where he attended Heald Institute of Technology and earned his Associates of Applied Science degree in Electronics Technology in July 1995. He also earned another Associates degree in Networking Technology at the same institution on April 2002. He then attended Cal State – Sacramento and earned his Bachelors' degree in Computer Science in April 2004.
Professor Robin Tanudra opened a branch of the Abregana Self Defense Institute where he instructed over 40 students. In 2003, Professor Tanudra opened another branch in Michigan and in 2004 he relocated, residing in Las Vegas, Nevada, where he is currently teaching with Professor Joe Kutzen. Professor Tanudra opened his own computer business in Las Vegas, Nevada as well.