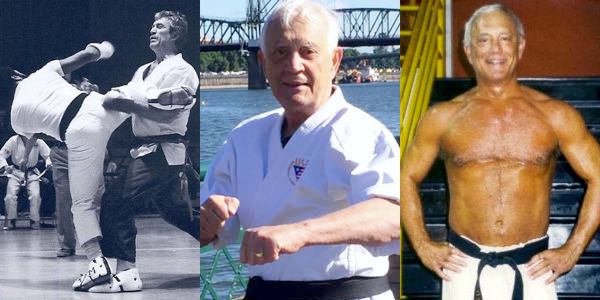 A late bloomer who never stopped blooming, Tom Levak is Oregon's legend of karate.
Levak began studying karate in 1964 at the Oregon Karate Association at the age of 25 and began to compete in sparring in 1972, at which time the only adult age division was 18-and-over. No matter. For the next two years, he was undefeated in major tournament Pacific Northwest under-black belt sparring.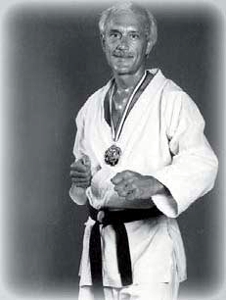 In October 1974, Tom was promoted to black belt and from that time through 1979 was rated as the number one rated heavyweight black belt in the Northwest. Before a premature retirement in 1980 Tom became National Shorin-ryu Grand Champion, a three-time N.W. Champion, a three-time Western States Champion, and winner of over 20 other sparring titles.
In 1981 and 1982 Tom co-promoted the largest karate tournament ever held in the Northwestern United States; the Portland Pro-Am National Karate Championships.
When masters competition was sanctioned by USA karate in 1987, Tom was ready to compete again. He would resume fighting 18 and older division as well as masters classes. Levak competed for 20 more years winning 18 national championships, two AAU National Championships, and approximately 15 international and world championships.

Even in his 50's and 60's Tom continued to win in the 18-and-over or 35-and-over divisions. In 1996, at the age of 57, he won the Oregon State Championships 18-and-over division, and was recognized in Sports Illustrated Magazine. In 2004 the Multnomah Athletic Club gave Tom its highest athletic accolade, the Presidents Award.
In 2009, Tom Levak became the first karateka to be inducted into the Oregon Sports Hall of Fame and Museum.